Why Ship with Tracking?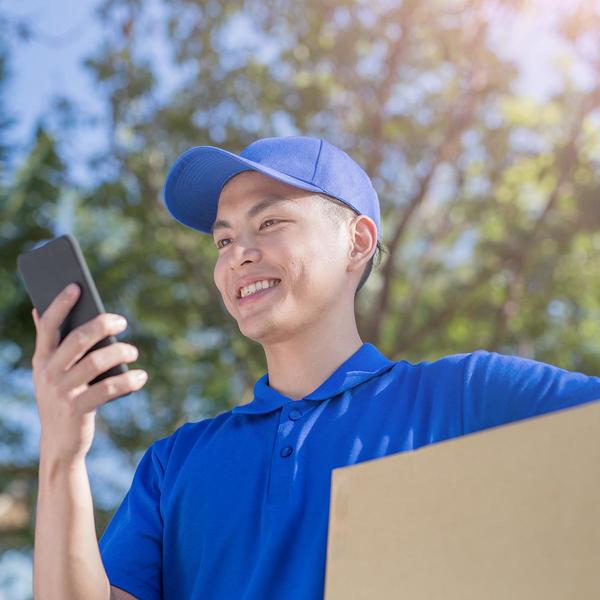 Missing shipments are bad for business. It's worse if you do not have any proof or tracking on the packages. Buyers can open an Item Not Received (INR) case and leave you a bad seller rating which will influence other buyers' trust in you. To avoid this, always look for courier services with end-to-end tracking services.
Benefits of Tracking Services
Protection
Without a tracking number, it is almost impossible to prove innocence against fraudulent buyers or unwarranted bad feedback ratings. Worst still, you will need to refund your buyer, bear the financial losses and suffer the consequences of a defect in your performance. Tracking information MUST be accompanied with an <A-Scan (or Acceptance-Scan)> that is recorded within your listing's specified Handling Time.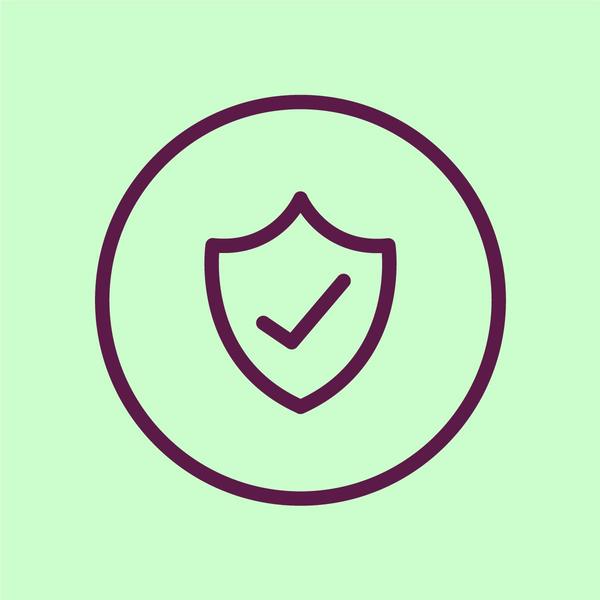 Happier customers
You and your buyers will know where their items are and when they should expect delivery. This is important, because when there are unforeseen delays (bad weather, courier on strike, problems at Customs, etc) you will still be aware of your item status and will be able to communicate this to your buyers.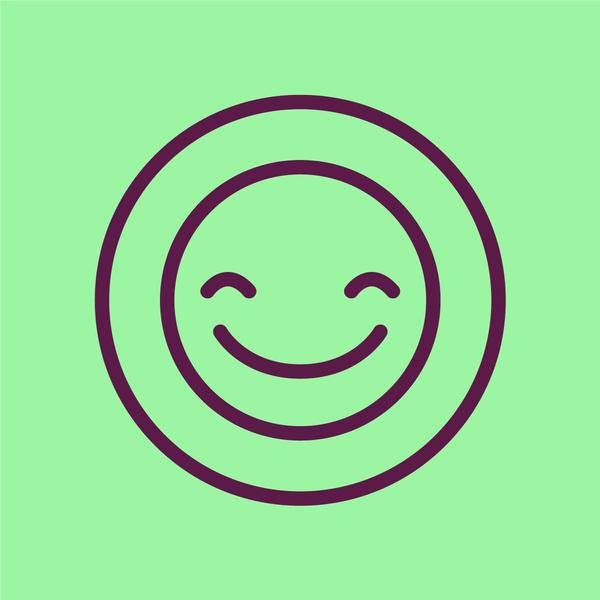 How to upload tracking information on eBay.
TOP TIP: Explore SEAPaSS now to see how you can streamline this process by bulk uploading your tracking details.
Step 1
Go to My eBay and click on Selling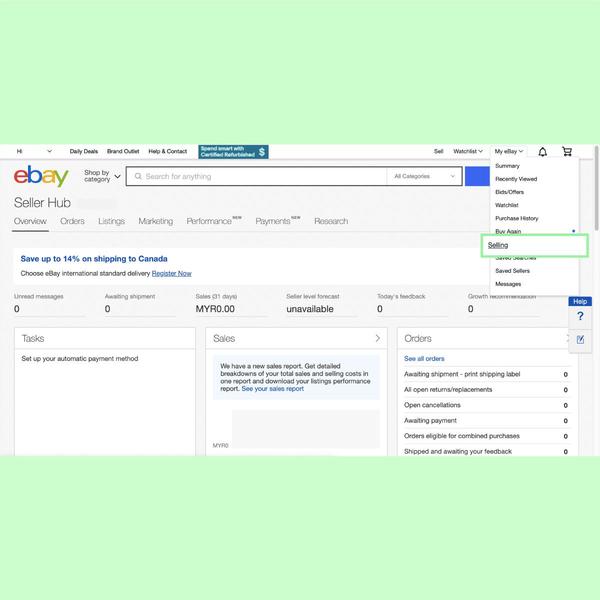 Step 2
On the Seller Hub, click on Orders then Awaiting Shipment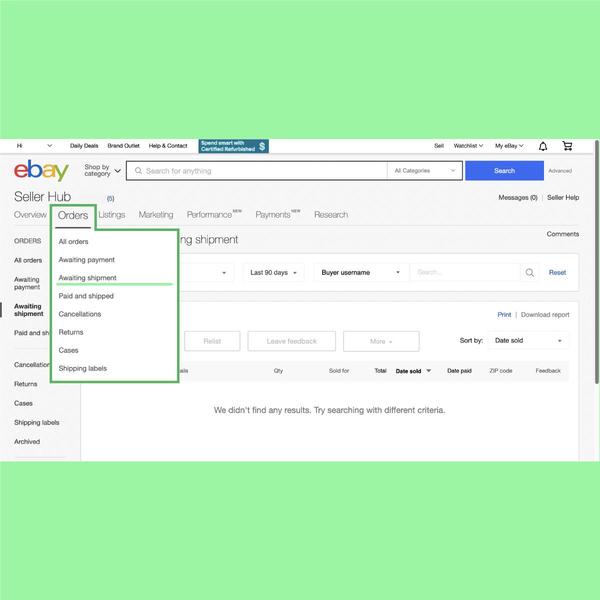 Step 3
Go to your listing and click on Add Tracking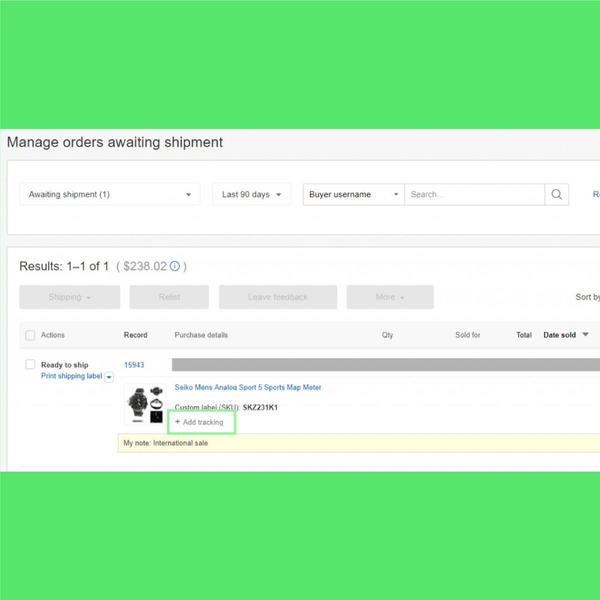 Step 4
Input your tracking information. Important: Please select the carrier name from the list of suggestions.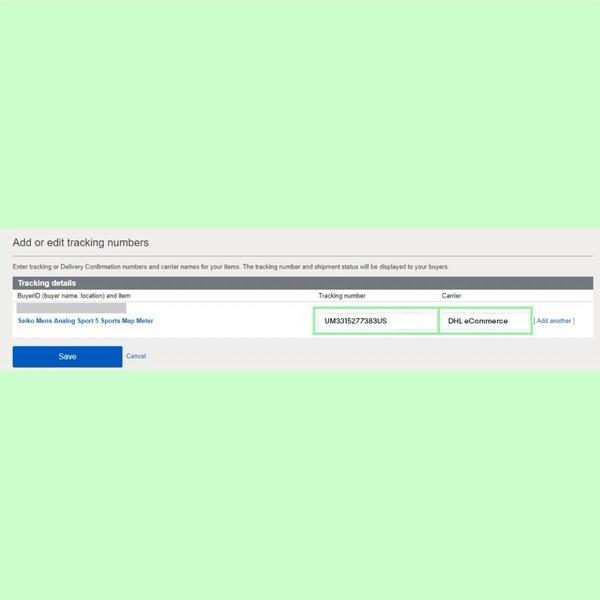 TOP TIP
Many sellers commonly make the mistake of entering the wrong Carrier name and tracking number on eBay. When the tracking information is incorrect, it is considered "invalid" and your buyers cannot track their parcel journey. eBay will also not be able to track your shipping performance which will result in a whole string of problems for your selling account, for example, being flagged for non-compliance with shipping policies.
| | |
| --- | --- |
| Example of what you should NOT key in | Approved carrier name |
| SingPost, SGPost, SpeedPost SingPost Reg Article, ePac | Singapore Post |
| DHL Global Express Guaranteed, Express Worldwide | DHL Express |
| DHL GM, Global Mail Packet Plus, DHL Packet Plus | DHL eCommerce |
| FedEx International Priority, FedEx International Economy, FedEx Priority | FedEx |
| UPS Worldwide Express Saver, UPS Worldwide Expedited | UPS |
List of eBay recommended shipping services
It is up to you as the seller to choose your shipping service, but eBay recommends using shipping services with valid A-Scan recording and end-to-end tracking solutions, so you and your buyers can have peace of mind.
Here is a list of these services:
Recommended Shipping Services

Carrier Name for eBay system

List of Services

DHL eCommerce

DHL eCommerce

DHL Parcel International Direct

DHL Packet International Standard

DHL Packet Plus International Standard

DHL Parcel International Directed Expedited 

DHL Express

DHL 

FedEx

FedEx

FedEx International First

FedEx International Priority

FedEx International Economy

Malaysia Post

Pos Malaysia

Registered Article/Mail

EMS

International Small Package (Tracked)

International Air Parcel

Singapore Post

Singapore Post

Registered Article/Mail 

SpeedPost 

ePac

Thailand Post

Thailand Post

International Registered Article/Mail

EMS

ePacket

UPS

UPS

UPS Worldwide Express

UPS Worldwide Express Saver

UPS Worldwide Expedited

USPS

USPS

Priority Mail Express International

Priority Mail International
Remember, having end-to-end tracking services for all your packages is the only sure-fire way to protect yourself from INR cases and bad ratings. If you do not have tracking proof, the ruling will almost always fall towards your buyers.