eBaymag
Manage Listings and Optimize Shipping on 8 eBay Sites
What is eBaymag?
eBaymag is a free tool developed by eBay for sellers. It is a one-stop platform for sellers to post listings, manage orders and optimize shipping on eBay international sites.
Why is eBaymag important?
There are many potential customers in Germany, Spain, France, Italy, Canada and others who are looking for products from Southeast Asia. However, they prefer to browse and shop from the local eBay site instead of the global site. The eBaymag tool will make automatic adjustments to your listing so that it is visible to potential customers in those region
Can eBaymag tools help with business development?
eBaymag is an effective way to...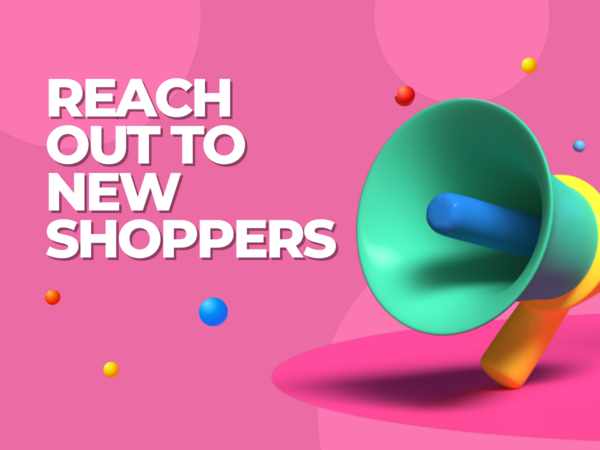 Reach out to new shoppers
24 mln buyers in Great Britain, 19 mln in Germany, 5 mln in Italy, and 4.8 mln in France can purchase from you tomorrow.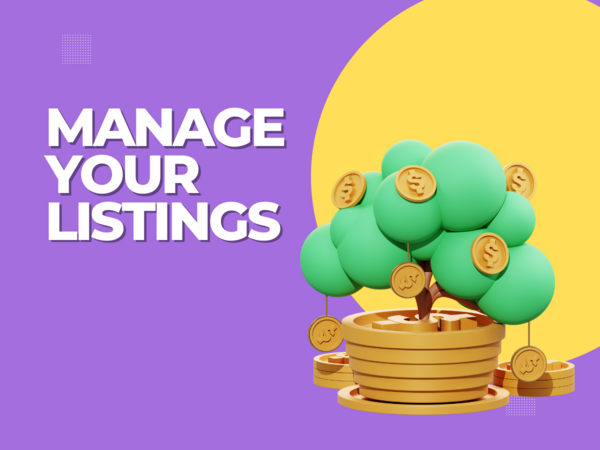 Manage your listings
Import existing eBay listings or create new ones — one by one or in bulk.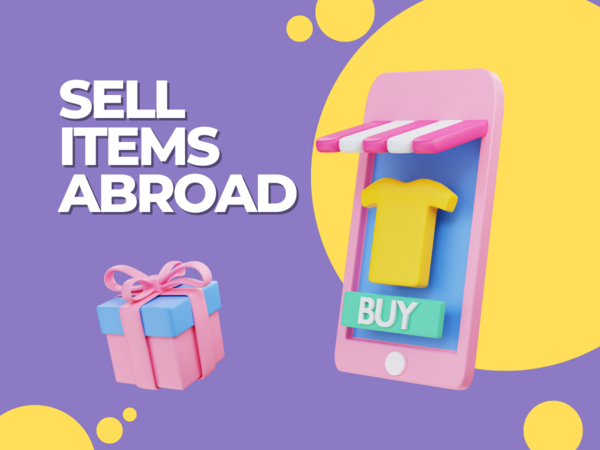 Sell items abroad
List items on 8 eBay sites: (US, UK, AU, CA, and more). Your listings will be translated into the appropriate language automatically.
Does eBaymag offer free listing?
Sellers are able to create a number of listings without paying insertion fees on most of our eBay sites (US, UK, AU, CA, and more) If you're an individual seller utilising the eBaymag tool on ebay.com, ebay.com.sg. ebay.com.my, ebay.ph, you will receive the following zero insertion fee listings per month:
eBay Site

No. Store

Basic

Featured

Anchor

ebay.com (US) 


250




1,000




10,000




25,000



ebay.com.uk (UK) 


1,000




1,000




1,000




1,000




ebay.com.au

(Australia) 




No limit




No limit




No limit




No limit




ebay.ca 

(Canada) 




200




350




1,000




10,000




ebay.de 

(Germany) 



320
320

320

320


ebay.fr (France) 



150
150

150

150


ebay.es (Spain) 



50

50

50

50


ebay.it (Italy) 



150

150

150

150
Get started with these 3 easy steps
Step 2
Log in to your eBay account and wait for eBaymag to import your existing listings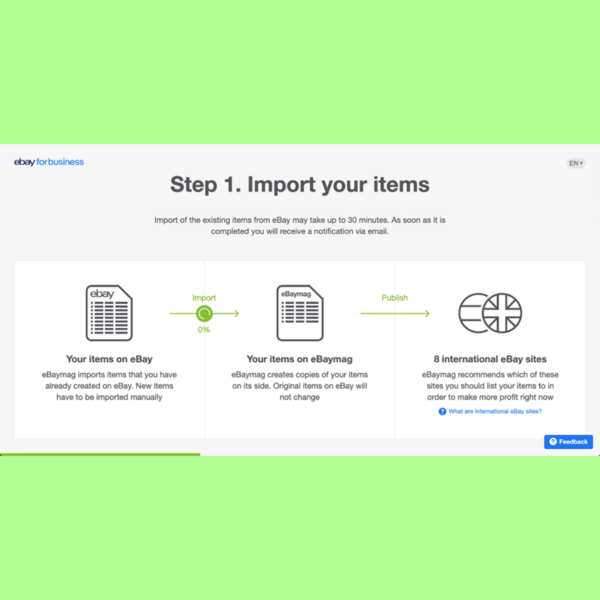 Step 3
Select the regional sites where you want to list your items
A special algorithm will help you to select the listings with highest international appeal.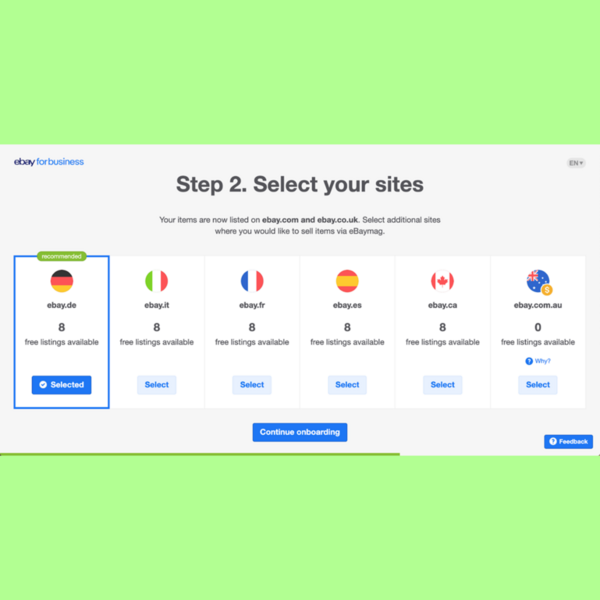 You're all set!
After signing up, eBaymag will perform its task of creating copies of the original listings adapted to the requirements of the selected regional sites: 
Translating all the selected listings: titles, descriptions, and specifics

Selecting categories for each regional site

Converting product prices to the currency accepted by the corresponding site

Publishing new listings on the selected sites in the "Good 'Til Cancelled" format
All created listings will be synchronized automatically across eBay sites to maintain consistent descriptions and inventory quantity. 
You can start working on incoming orders on eBaymag once listings are created.