Make Heads Turn in a Traditional Salwar Kameez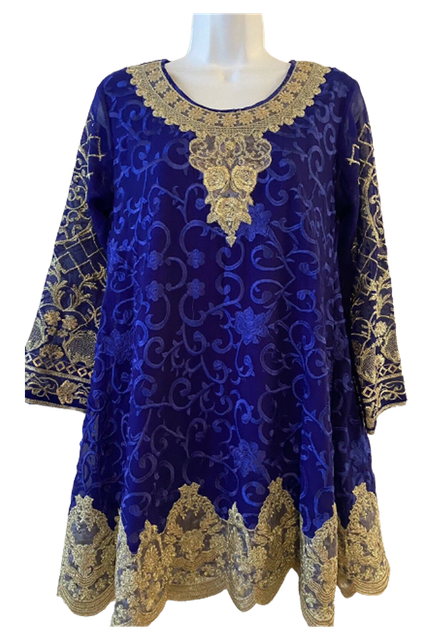 Think of Indian or Pakistani ethnic wear, the first thing that comes to mind is a set of Salwar Kameez. This traditional attire has been in vogue since the Mughal era and revamped in myriad ways to keep up with the changing times. Worn by both men and women, the salwar suit usually includes a long tunic called kameez, paired with a loose-fit, cuffed pajama, also known as the salwar.
If you're looking to buy Indian and Pakistani ethnic wear, a salwar kameez will be a great catch. This easy-breezy outfit can be worn for parties, get-togethers, casual day-out, workwear, and other different occasions. For everyday wear, you can pick a simple set in muted colors and breathable material. Besides being an ideal choice for days when you want to slip into something comfortable, they are a must-have for festivals and formal occasions.
Different Styles of Salwar Kameez

eBay's selection of Salwar Kameez includes flattering suits in a slew of colors, styles, designs, and patterns. From simple straight-cut silhouettes to elaborate flared looks, there are plenty of options that will leave you spoilt for choice. You can go for the complete sets, including Banarasi dupatta with salwar suit, or team up kurtas in different styles with the kind of salwar you like. Go for a Patiala if you want a classic Punjabi salwar suit look that will steal you compliments wherever you go. Dhoti, Arabian, Sharara, and Palazzo are some of the other styles you can pick when looking to dress up traditionally. Kurtas come in lengths ranging from thigh-high to ankle length. Pair any kind of salwar with long or short kurtas and a dupatta, and you're set for your ethnic day out. When you need to dress up a little more than usual, an Anarkali salwar suit will save the day for you.

You can choose from simple prints and patterns or opt for intricate embroideries and embellishments. Joyful occasions like weddings call for brighter colors to match the vibe. eBay has an extensive range of salwar suits for weddings that will be worth a look. Vibrant hues of pink, blue, green, and yellow are likely to bring out your features while making you look ready for the festivities. If you are on the minimalistic side, a white salwar suit will be right up your alley. Depending on the occasion or the material you prefer, you can pick your set in cotton, chiffon, linen, silk, velvet, and more. Now will be a good time to browse eBay and update your collection with the new styles.