An Essential Guide to Coach Sneakers for Women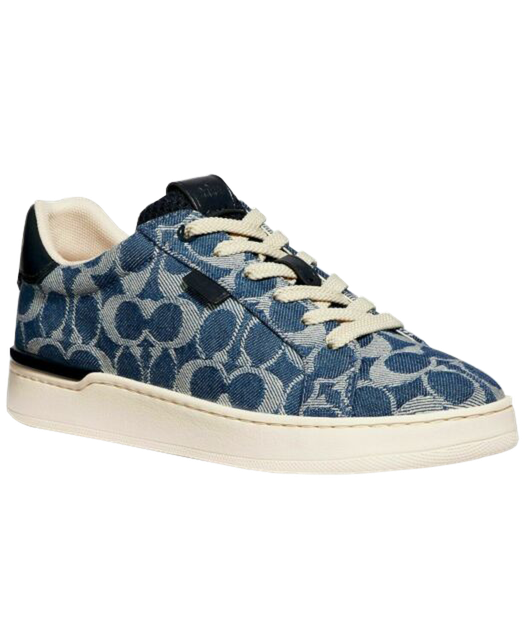 Since being founded in 1941, Coach has become a household name in American luxury handbags, accessories, and ready-to-wear clothing items. After establishing their brand as a leader in upscale fashion, Coach began producing footwear in the mid-1990s. With a fashion powerhouse like Coach behind the design, you can expect these casual designer shoes to fit a range of needs from everyday wear to dressier ensembles for weekend social events. You can pair these shoes with athletic outfits, jeans, or a nice sweater for a fun, daily look.
What styles does Coach offer in athletic shoes?

Coach offers many styles of shoes that are all listed under "sneakers," so make sure you choose a pair that fits your particular need. For more everyday styles, you can purchase shoes listed in the tennis shoe, court sneakers, and slip-on categories. Styles that fit into these categories include Coach Porter, Zorra, Clip Low Top Sneaker, and Kira lines, which provide many choices for low-top fashion shoes and designer flat sneakers. Furthermore, slip-on fashion shoes are perfect for when you are on-the-go and need to throw together a quick outfit. Coach can also be your go-to brand for retro-inspired fashion looks, which will pair well with Coach's high-top sneaker lines. Additionally, if you are looking for shoes that provide a bit more athletic support, consider a Coach runner shoe, such as releases from the C152 Tech Runner and Citysole Runner lines. Coach has designed these running shoes to combine fashion and function.
What colors are there to choose from?
Coach sneakers tend to feature more fashion-forward designs. This means that most sneaker lines will opt for a multi-color approach. Certain lines, like the C152 Tech Runner line, offer highlight colors like pink and red that are interwoven with swathes of bronze material imprinted with the Coach brand logo. If you prefer a more monochromatic approach, some sneaker lines feature pure white designs. Others, like the Citysole runner, Clip Low Top, and Citysole Court Sneaker offer more one-color designs like a mostly black with small white highlights, a pure pink shoe, or a pure blue shoe.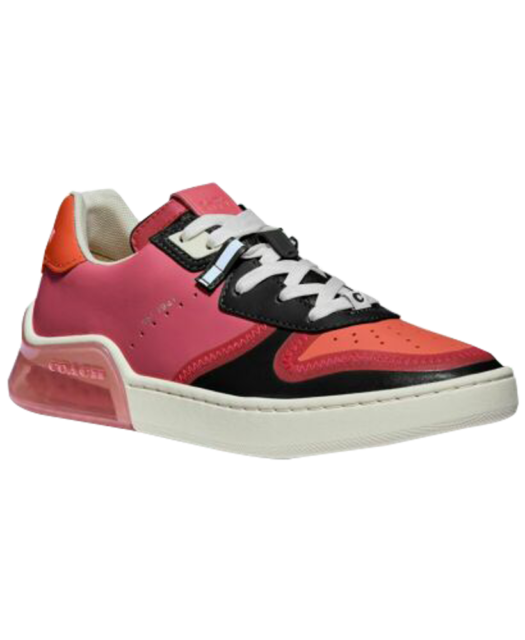 What materials are these shoes made from?

Coach designer sneakers for women come in many types of materials, with typical choices being jacquard, suede, coated canvas, and leather. For many of their signature shoe styles, Coach will pair several types of materials, including leather and suede. Other styles will come in neoprene, which is a synthetic rubber-based material designed to be stronger than normal rubber and improve water resistance.

Coach's higher performance runner shoes will likely also contain a cushioned insole designed to improve wearability and comfort during higher-impact motions like jogging and jumping. Furthermore, Coach's sneakers will typically contain rubber outsoles to improve friction with the ground and reduce slipping. The materials are dyed to create pleasing designs that can be dressed up or down. Coach even sells socks with their distinct logo that can be paired with their sneakers to create a statement look.
Content provided for informational purposes only. eBay is not affiliated with or endorsed by Coach.