Go Deep With Citizen Diver Watches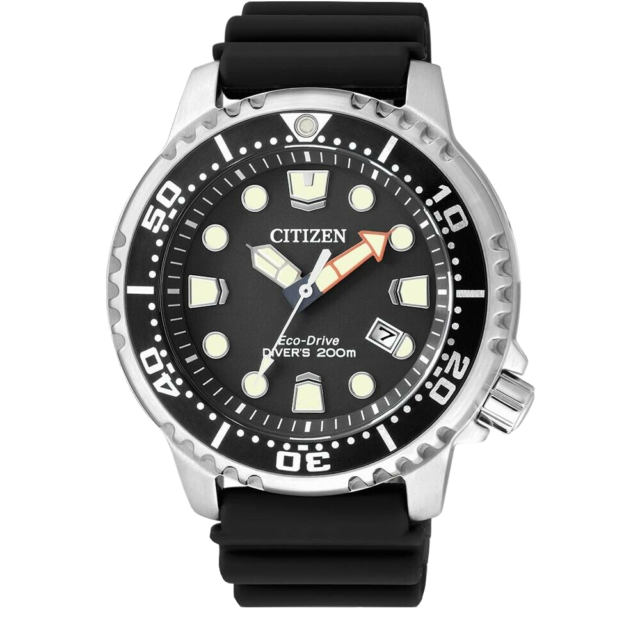 About Citizen Diver Watches
From the late 1960s through the 1970s, Citizen produced a number of 150-meter dive watches. Many of them had a 62- designation. The 62-6198 Challenge Diver was known for being a basic, sturdy dive watch with a 40mm stainless steel case. Most of these watches have a stainless-steel band, but some, such as the 62-5370 Automatic, were available with a canvas watchband.
The Aqualand was developed in 1985. It was the first-ever watch with a depth gage. The Promaster Eco-Drive Aqualand was released in 1998. It was the first solar-powered diver watch and featured an electronic depth gauge.
What is Eco-Drive?
Citizen is a leader in solar-powered watches, continually advancing this technology. A more recent development in the Eco-Drive technology was to enable the battery to charge with any kind of light, not just solar light. With this version of Eco-Drive, you can re-charge inside with the help of a simple lightbulb.
The benefit of a light-powered watch for the diver is that you never need to open the case to replace a battery; this helps protect the watch's water resistance. Eco-Drive is available in many Citizen watch models in addition to their diver watches.
What are some different models of Citizen diver watches?
Citizen's diver watches are categorized under the Promaster Sea designation. There are several models included in the Promaster diver watch line including:
Promaster Diver: Water-resistant up to either 200 or 300 meters.
Promaster GMT: Water-resistant up to 200 meters with a dual time-zone feature
Promaster Professional: Water-resistant up to 1,000 meters
Promaster Aqualand: Water-resistant up to 200 meters and features a depth gage up to 70 meters
What are some watches similar to Citizen diver watches?
Seiko dive watches and Victorinox dive watches have a number of features in common with Citizen diver watches. The Seiko Prospex line strives to meet professional specifications, hence the name. Vitronex is the parent company of Swiss Army Knife, and their dive watches are made with precision in mind.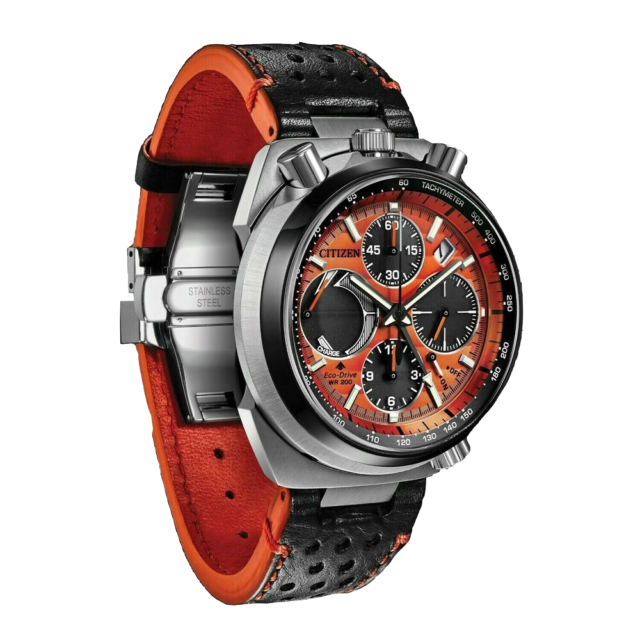 | | Citizen CA0710-58L Eco-Drive | Seiko Prospex King Turtle SRPE03 | Victorinox Maverick |
| --- | --- | --- | --- |
| Gender | Men's | Men's | Men's, Women's |
| Depth | 200 meters | 200 meters | 100 meters |
| Case Size | 46mm | 45mm | 34mm - 43mm |
Content provided for informational purposes only. eBay is not affiliated with or endorsed by Citizen, Seiko, or Victorinox.