High Definition Multimedia Player
+ WiFi Antenna
(HDD are not included)
Check out my

for
other items
!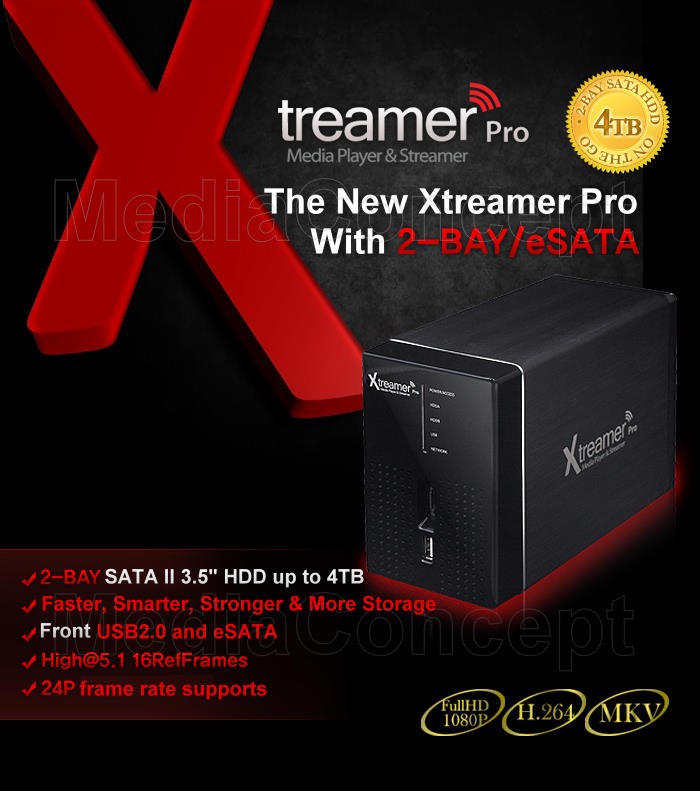 Xtreamer (Media Player & Streamer)
Make your whole house an entertainment center

The Xtreamer Multimedia Streamer are portable players that allows vivid and crisp playback of dozens of multimedia files. Its users will be able to enjoy their favorite movies, home videos, digital music and digital photos on TV or Home-theater system, access hundreds of live net feeds and listen to their favorite internet radio stations.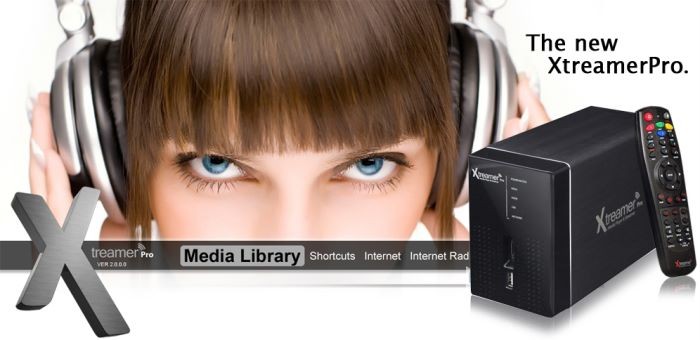 Xtreamer Advanced Features:
The Xtreamer pro player is based on the same successful platform of the smaller model in which you will be able to stream HD (MKV H.264) movies or user-generated videos, listen to high-quality digital music and show high-resolution slideshows of your family photos on your TV. The Pro is equipped with gigantic capacity of up to 4 TB storage, double the memory and ultra-fast eSATA speed .
Experience the spectacular artistic GUI on your TV screen with amazing picture quality of HD video and crystal clear sound clarity of 7.1 CH digital audio. Use your iPhone or the included remote control to navigate through your entertainment choices using crisp, animated HD menus.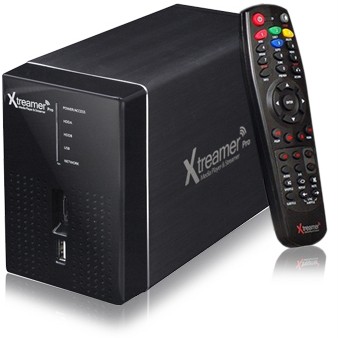 1080P Playback
The Xtreamer is now supporting 24P frame rate so as to assure you a natural HD film quality. You will enjoy the best video quality possible. Blu-ray and/or HD DVD never looked better.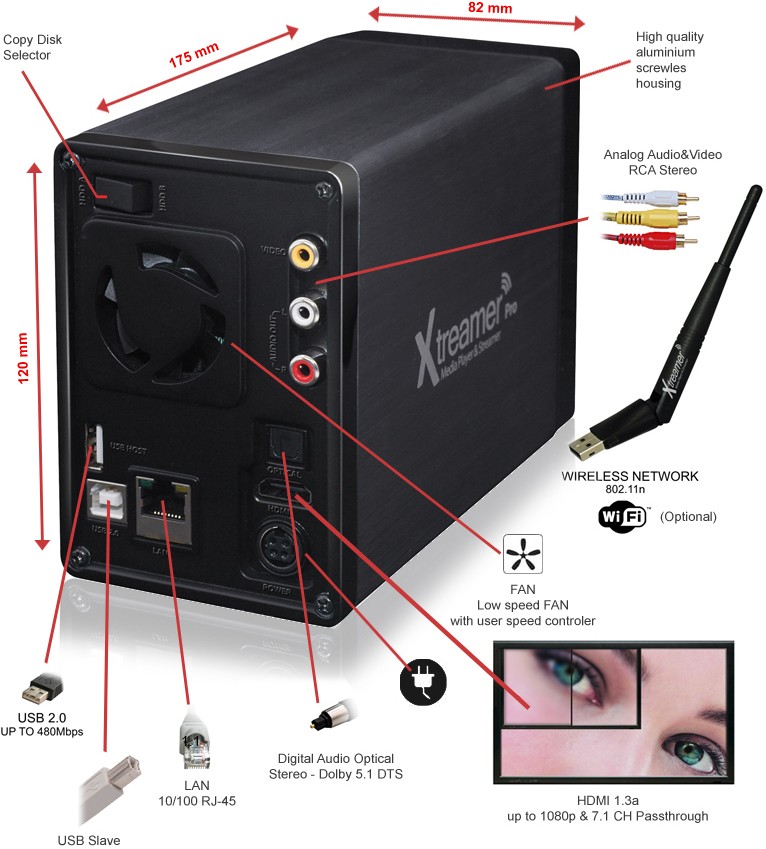 USB WiFi Antenna is included in this sale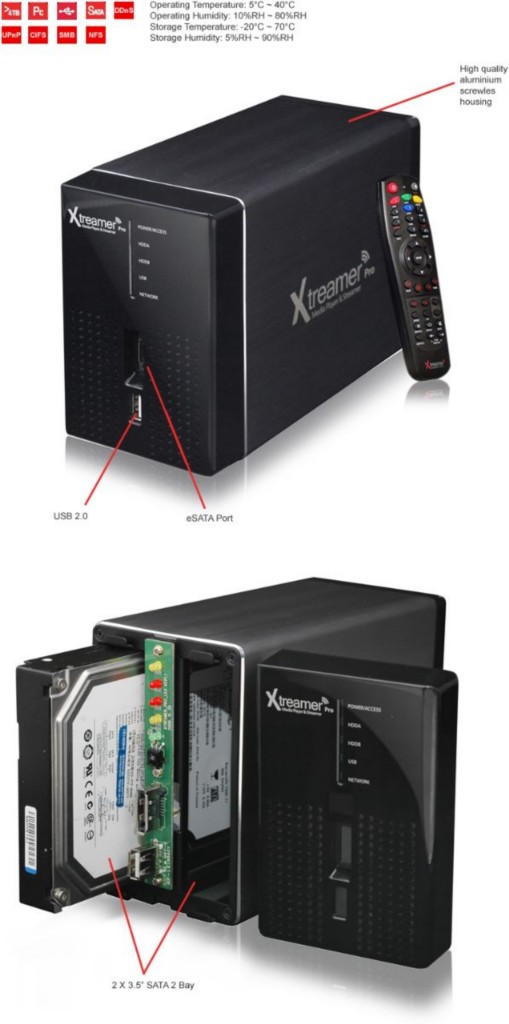 eSATA
Xtreamer Pro user can reasonably expect full speed of copy/read/write upto the maximum speed available today in our consumer electronic industry. 4-8 Gb HD file copying to the device will be in this device a breeze. We thought a front USB 2.0 and eSATA will be found handy in case you decided to use the Xtreamer Pro as main storage device to and from internal HDD and only an external USB storage.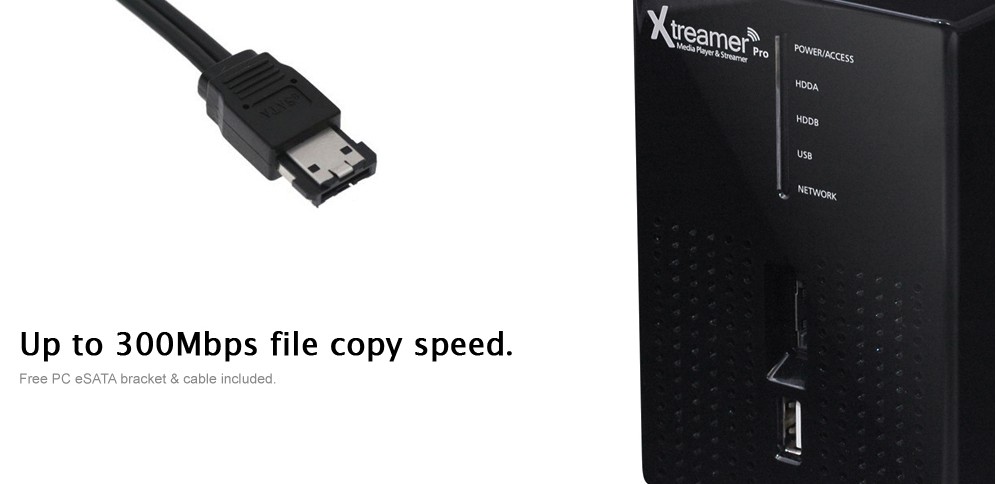 Chipset:
CPU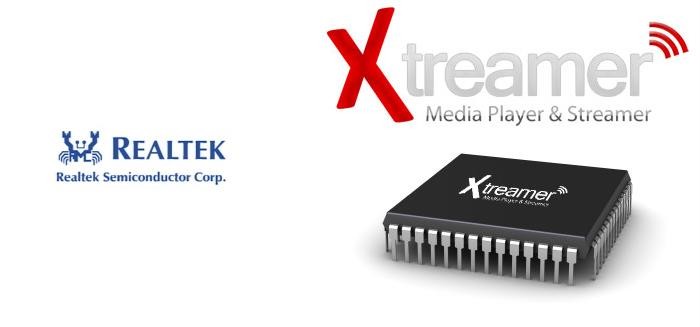 Realtek RTD1283DD (Special Edition) 400 Mhz
The RTD128X is a highly integrated SoC for Consumer Electronics products requiring High Definition Media Playback, Wireless/Wired Networking, and Mass Storage capabilities. The Xtreamer, while incorporating flexible, advanced audio/video processor, enables cost-effective consumer solutions for those who seek a solid yet scalable media streamer.
Integrated Storage Controller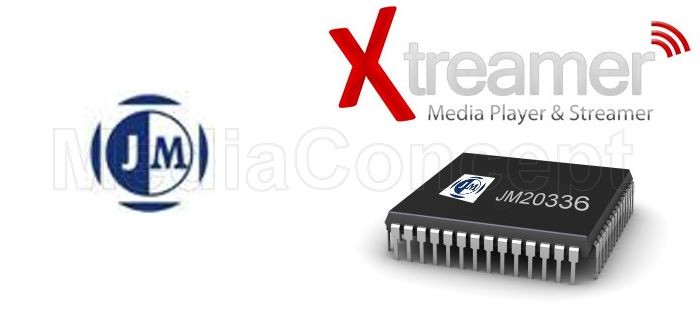 JM20336 - Dedicated Storage Controller
The Xtreamer Pro incorporates a bridge controller, which translates the communication protocol between SATA II 3.0G and Hi-Speed USB commands. We added an integrated 15MIPS 8051, dual-port SATA II 3.0G and Hi-Speed USB to enable users to perform Hi-Speed USB to SATA II 3.0G, and SATA II 3.0G to SATA II 3.0G applications in a singal dedicated chip and not on the "busy" RTL architecture
Memory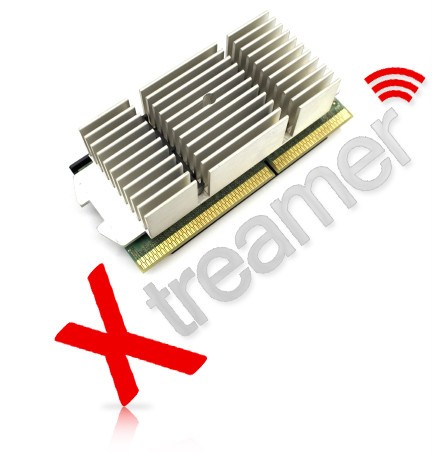 256MB DDR SDRAM, 32MB Flash
Twice the Memory : We decided also to double the memory size of the device from the 2.5" model to 256 Mb DDR2 (2X128) so as to allow smoother buffering and faster GUI experience. This will be found specifically handy when demanding search and indexing procedures of files will be called by the user.

Dolby True-HD & DTS-HD MASTER
Wish your home theater produced surround sound as stunning as Xtreamer's HD picture? It's finally possible, thanks to
Dolby® TrueHD introduce in Firmware Ver 2.0. With Dolby TrueHD support, your Xtreamer overall experience will be
leveraged with high-definition surround sound so impressive, you won't believe your ears.
Xtreamer has the capability to immerses you in sound by delivering audio that is identical to—and every bit as spectacular as—the master recording. It lets you experience the full potential of audio usually found in Blu-ray Disc™, and is even ready for
future HD delivery formats.
Feel the raw power of explosive special effects, hear every concert note in rich detail, and experience incredible surround
sound that puts you right in the middle of the action.
Xtreamer with Dolby TrueHD & DTS MA Downmixing
· Produces 100 percent lossless audio that is identical to the studio master
· Takes full advantage of Blu-ray Disc qaulity, with even 7.1-channel playback
· More than 16 channels of audio
***DTS MA Passthrough is under licensing process now and will be introduced in future FW update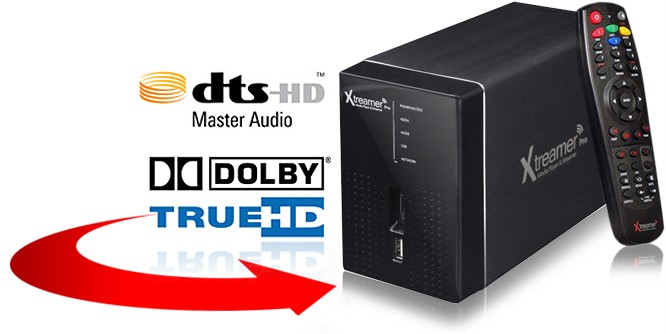 Thanks to the greatly enhanced HD video and audio quality as well as the advanced interactivity and networking features, Blu-ray represents a huge leap in the way we will consume our multimedia Content.
As of Firmware Ver 2.0 the xtreamer can deliver to your TV the Blu Ray experience utilizing its engine capable of decoding Blu-ray images packed in ISO format.
The result on your screen will be the same while your storage will be able to handle more of your Blu-ray movies backups.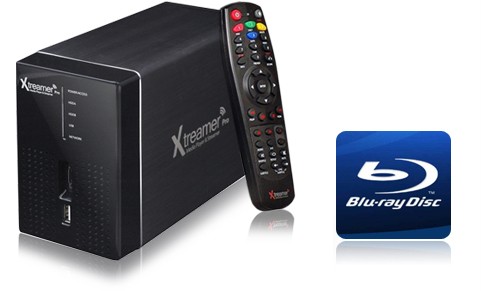 Stunning Hi Res. Graphical User Interface (GUI)
Fully Customizable
The Xtreamer User Interface is now supporting HD resolution so icons are crisp and clear in all TV settings. The interface
was designed for easy navigation for any family member. You will find adjusting variable user preferences is as easy as clicking a button on your remote.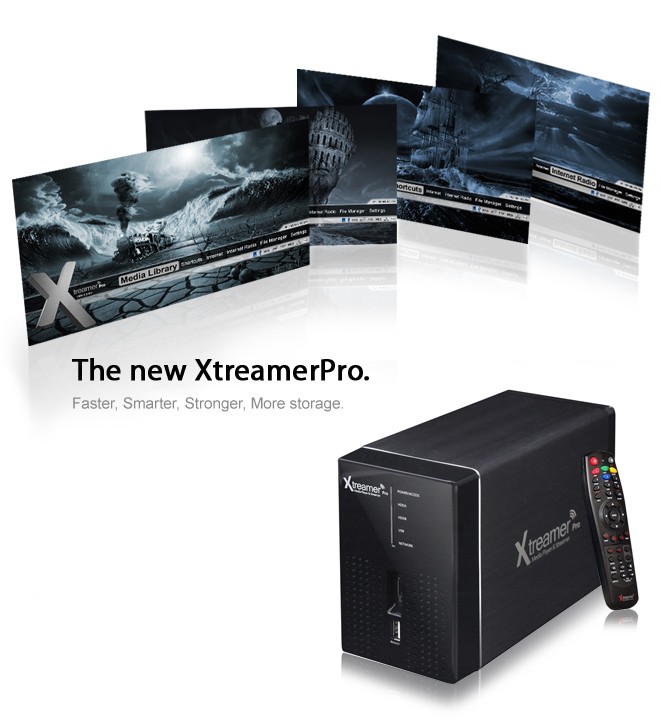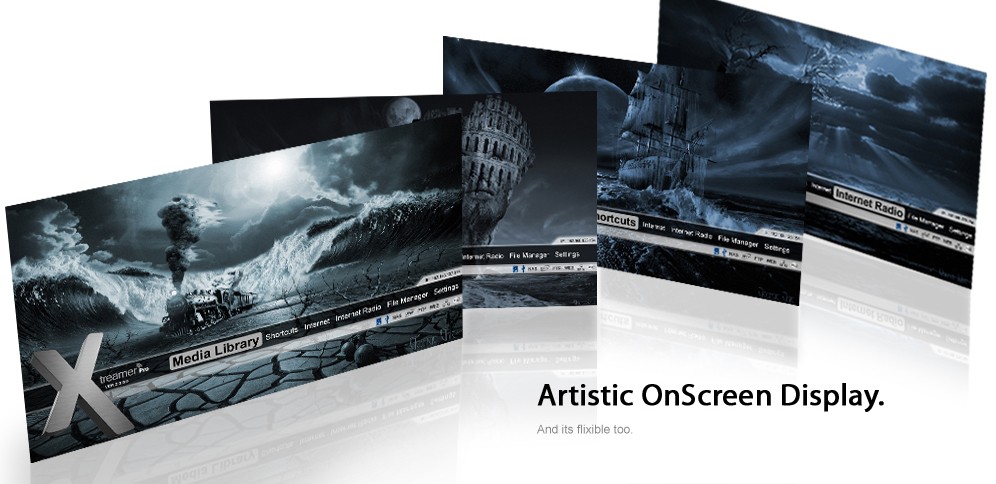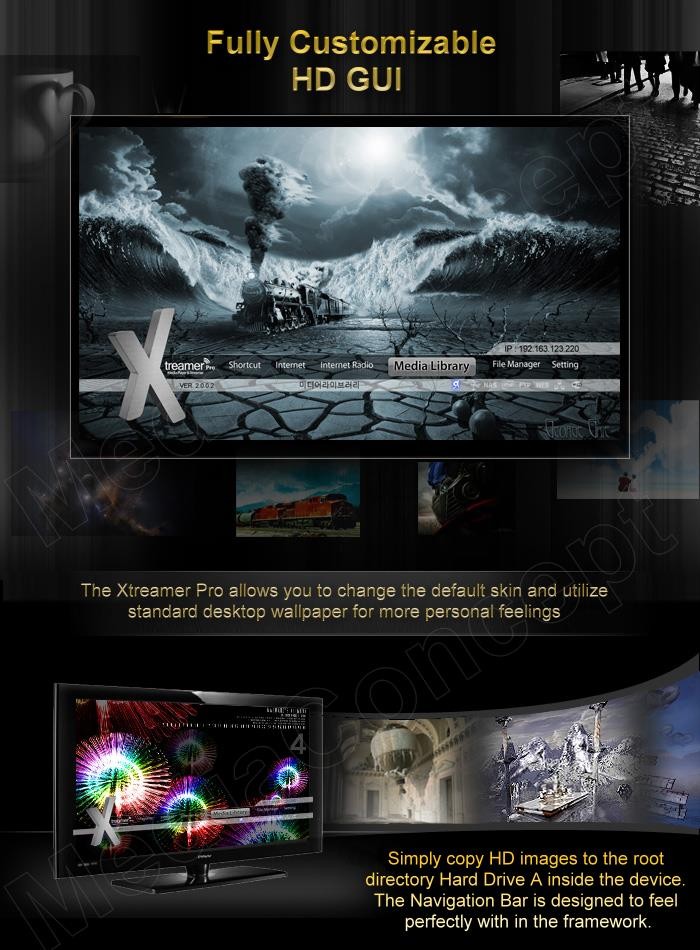 Specification
Connectivity
WIFI
UPnP SSDP
UPnP AV
NTFS
NFS
eSATA
USB 2.0 (Salve + Host)
Storage Capacity
2X SATA 2 3.5" HDD ( unit can be used with one hard disk only or even without an HDD)
Up to total of 4 TB internally plus external storage devices via two USB 2.0 ports
· eSATA up to 3.0Gbps (300MB/s)
· USB 2.0 up to 480Mbps (60MB/s)
Web services
Video : YouTube, Picasa, Yahoo Video, CNN, NBC Today, CBS Face the Nation and more
Audio : Live365 Radio, iPodcast, Radiobox, ABC News, BBC Podcast, CNN News , Indiefeed, Jamendo
Photo : Picasaweb
RSS feed : Yahoo! Weather, Yahoo! News, Yahoo! Xchange, MSNBC News and more
Supports On2Media VP6 Codec h.264 Streaming FLV
Media files supported
Video containers:
MPEG1/2/4 Elementary (M1V, M2V, M4V)
MPEG1/2 PS (M2P, MPG)
MPEG2 Transport Stream (TS, TP, TRP, M2T, M2TS, MTS)
VOB
AVI, ASF, WMV
Matroska (MKV) (H.264)
AVC HD
MOV (H.264), MP4, RMP4
FLV - Flash Video
VP6 Codec h.264 Streaming FLV
Video codecs:
Audio containers:
AAC, M4A
MPEG audio (MP1, MP2, MP3, MPA)
WAV
WMA
FLAC
OGG
RMP4
FLC
PCM
PLSX
Audio codecs:
Audio Down Mix : DTS, DTS-HD MA, DTS-HD HR
Audio Passthrough 5.1 CH : DTS, DTS-HD MA, DTS-HD HR 5.1 CH -
Audio Passthrough 7.1CH - Dolby TrueHD ((7.1 CH passthrough for DTS MA will be announced in firmware update)
Photo formats : JPEG, BMP, PNG, GIF, HD JPEG
Other formats: ISO, IFO, FLV, RM, RA, RAM
Subtitle formats : SRT, SMI, SUB, SSA, IDX
Streaming formats : RTSP, FLV

Media Support
BluRay BD Iso with Simple Navigation
Commercial DVD with menus
Artistic GUI
HD menu with Artistic (user defined) BG
Search, Indexing and Thumbnail Based Navigation (MovieJukeBox) will be introduced in later FW update free of charge.
Chipset
Realtek 1283X
JM20336 - Dedicated Storage Controller
Memory
256MB DDR 2 SDRAM, 256MB Flash
Audio/Video outputs
HDMI v1.3a (up to 1080p)
Composite Video
Stereo Analog Audio
S/PDIF Optical Digital Audio
Interface
1x USB 2.0 slave
2x USB 2.0 host
Internal SATA 2
eSATA Front
Network
Ethernet 10/100 RJ-45
WIFI USB Antenna 802.11n (optional at additional Cost)
Free DDnS Name
Yourname.myxtreamer.net
Multilingual On Screen Display , Subtitles & GUI
Arabic, Thai, Hebrew,Vietnamese, Chinese, Japanese, Korean, Spanish, German, Italian, Turkish, Greek , Dutch, French, Latvian, Russian, Croatian, Portugese, Swedish, Polish, Romanian, Ukrainian, English, Magyar, Czech, Slovenian, Finish, Danish, UTF-8
Integrated iPhone RemoteControl
Your device IP/iphone
Power
12V DC, 3A & 5V DC, 4.5A
• universal auto-switching (UL, cUL, CE, TUV approved)
• Protection: OCP, OVP, SCP
Dimension
175mm(W) x 120mm(D) x 82mm(H)
Weight
1Kg
Noise Level & Fan
40x40
Special designed fan that generate very low noise
Fan Speed is user controlled in FW

iPhone Remote Control
As of firmware version 2.0 our Xtreamer supports web interface for remote control.
The Xtreamer can now be controlled from the iPhone or any other mobile phone that has web browsing capability.
Simply browse to your device local IP at our home network to be able to fully control the Xtreamer.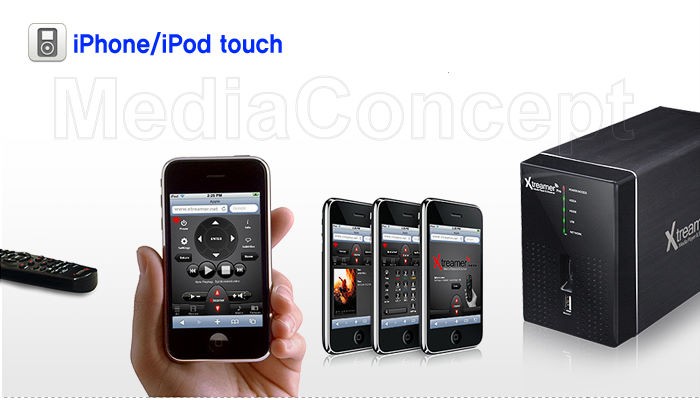 Windows 7/Mac/LINUX Compatible
PCs running Windows 7 based on Home Group should make it easy to automatically start sharing your music, pictures, video, and document across your local LAN to and from the Xtreamer. The Xtreamer since version 2.0 was specifically optimized for sharing
your content from your PC with Windows 7 assuring smooth setup and easy handshake with both your CIFS/SMB shares as well as your NFS demanding mounts.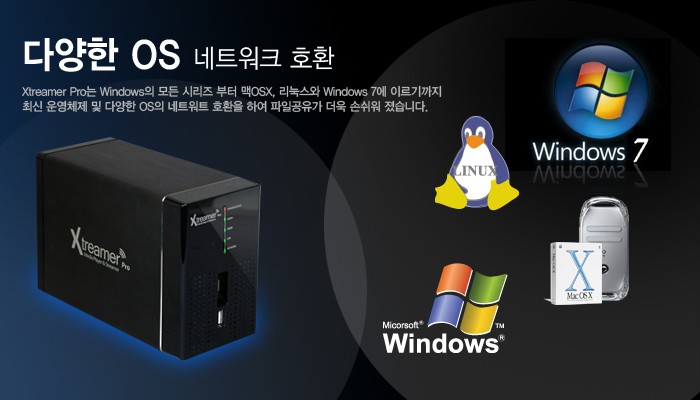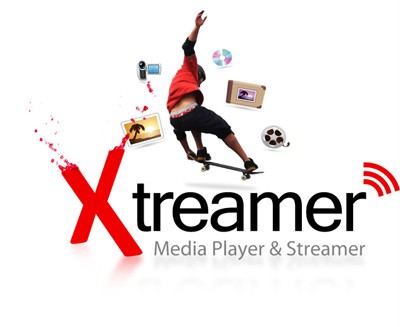 High@5.1 1080p 16 refs Support
The XtreamerPro provides support and functionality on the latest H.264/MPEG-4 AVC 1080p and the most demanding standard for video compression.
H.264 is used in such applications as Blu-ray Disc, videos from YouTube and camcorders as well as the iTunes Store, DVB broadcast, direct-broadcast satellite television service, cable television services, and real-time videoconferencing.
It will allow you playback of of upto High@5.1 1080p 16 refs from USB disk and its internal HDD. Streaming of lower bitrate HD files over Wifi or Lan can be achieved but is subjected to factors other than the xtreamer depending on the network environment and gear.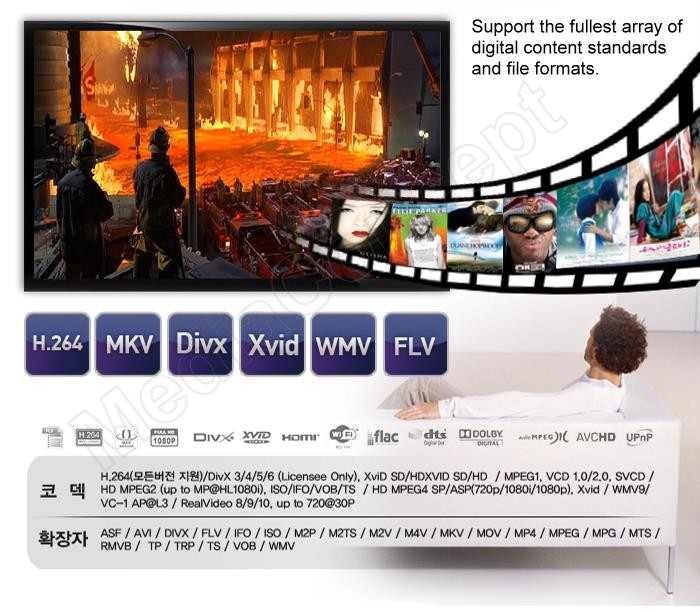 The Xtreamer is FLV capable device. It lets you watch live streaming content from hundred web publishers like CNN, ESPN and more on your TV. And, if that isn't reason enough to check it out, Xtreamer also enables you to enjoy your playing FLV files stored on the internal HDD of the device or streamed from your local network.

*** Youtube support will be removed from our units in next FW upgrade due to official request from Youtube.
Web Services
Video:
YouTube, Picasa, Yahoo Video, CNN, NBC Today, CBS Face the Nation and more...
Audio:
Live365 Radio, iPodcast, Radiobox, ABC News, BBC Podcast, CNN News , Indiefeed, Jamendo...
RSS feed:
Yahoo! Weather, Yahoo! News, Yahoo! Xchange, MSNBC News and more...
Supports On2Media VP6 Codec h.264 Streaming FLV
With Xtreamer you can access your favorite Internet videos (YouTube, Yahoo and many more) on your TV. Most folks don't want to gather the family around the PC in the office to settle in to catch up on missed episodes of your favorite sitcom or check out the latest YouTube videos from your favorite producer. Of course, there are times you want to watch video on your PC, and there are times when you'd much rather take advantage of the investment you made in your Home Entertainment System and watch on the big screen.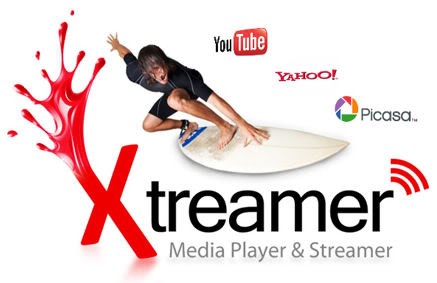 What is so special about the way Xtreamer does it? Xtreamer leverages your existing set-top boxes, game consoles, and home PCs – so you don't have to buy any new devices or connect them to your TV and we believe in the power of the World Wide Web – no "walled gardens" here – we want you to be able to access all sources of video content. We also believe in universal access.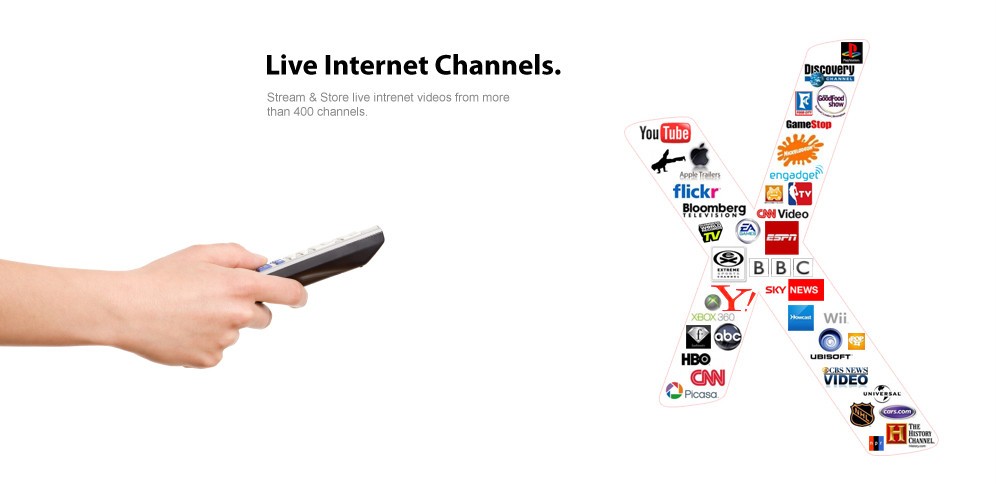 We also want the experience to be great, so we built for TV viewing – so you can see the entire screen on the TV (not like trying to browse web pages on your TV) and use a remote control to navigate and play the videos! It is really just like watching TV – only with access to the World Wide Web of Video.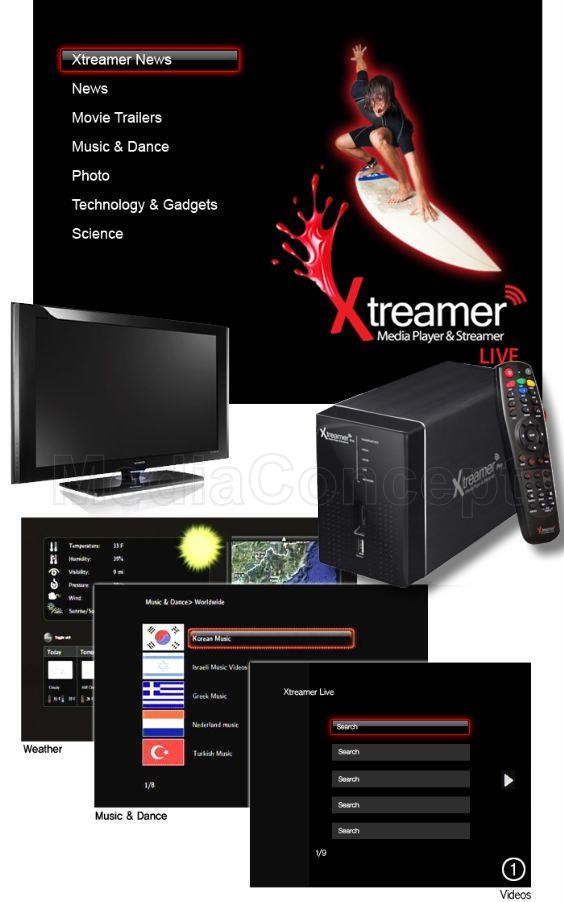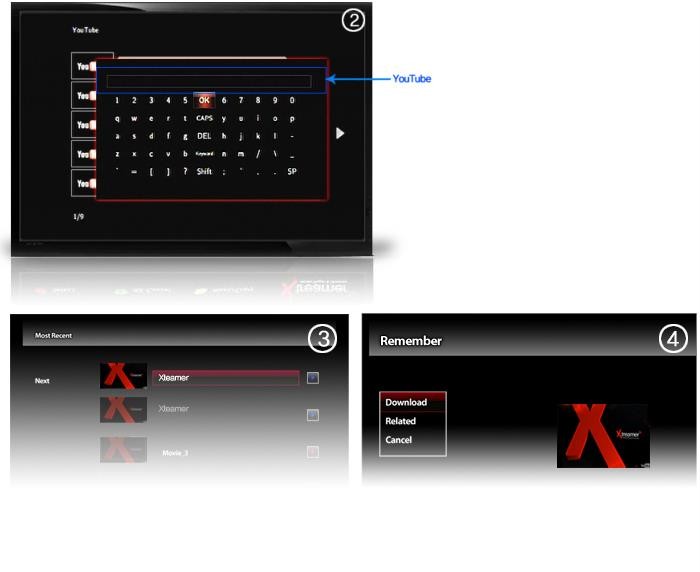 Since Firmware ver 2.0 the xtreamer is now offering high-quality streaming music, talk, and audio through it internet Radio.

Featuring numerous genres of music produced by thousand broadcasters and music tastemakers from over 150 countries, the Xtreamer boasts a roster of artists and radio producers ranging commercial and public radio stations, individual DJs who program stations in every musical

The Xtreamer is a device for people with a deep passion for music.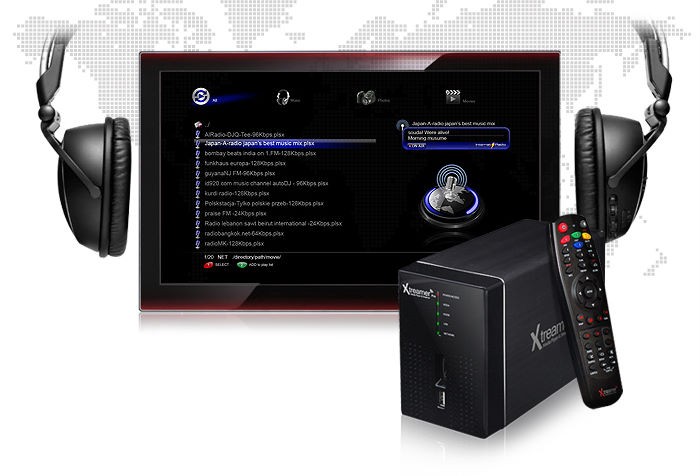 The Xtreamer features advanced web gateway from which you will be able to control various features of the device. Simply login via your PC web browser. You will be able to assign the device a unique name that will allow you easy access to the device even from the internet: yourname.myxtreamer.net

This Web Gateway will allow you to setup an NFS client and even stream your xtreamer HDD content to PC .
The Xtreamer can serve you files as NAS and its files are accessible by your PC once the FTP service is enabled.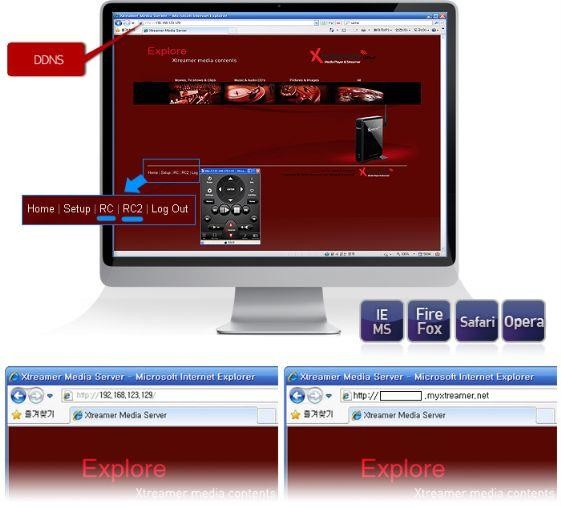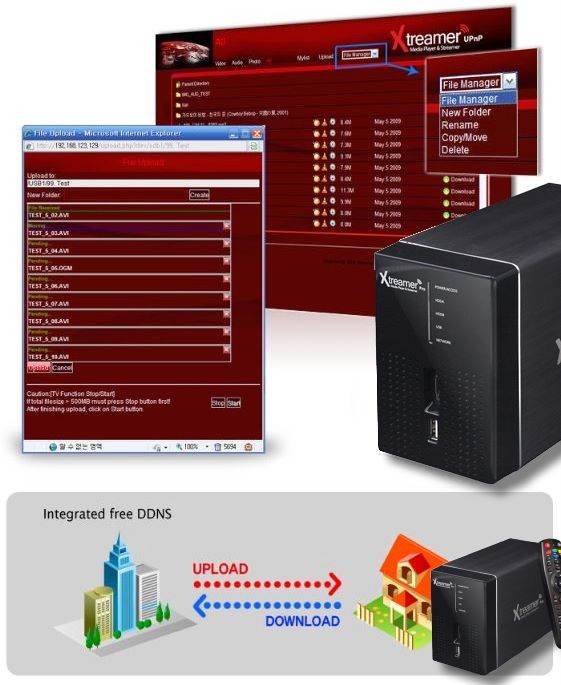 The Xtreamer features full support to the NFS protocol.
You will be able to stream your content from servers and mount them on the Xtreamer easily.
The Xtreamer will allow you to take advantage of clustered server deployments including the ability
The Xtreamer can serve you even wirelessly as a personal networked attached server in which you will be able to store and share your content with friends and family.
Thanks to the free DDnS service included, you will be able to have all these function practically anywhere, anytime while you are on the go.
Easy Access from anywhere
The Xtreamer is equipped with its own friendly username that you can define and access.
Simply assign the device a friendly name and configure your router to open the device port forwarding.
This service that usually costs considerable sum of money is bult in and given for free in order to provide you an easy way or your visitors to reach your content hosted at the xtreamer. This gives you the opportunity to become a self-reliant author, affording you complete control to offer whatever content you wish to the world at large.
The Xtreamer has a built-in FTP service that allows you to access the device from any PC in your local LAN.
Once enabled, you will be able to access the device HDD and copy files to and from it.
You will find the Xtreamer FTP service fast and reliable cross-platform with lots of useful features and an intuitive graphical web user interface

The xtreamer is now supporting 24P frame rate so as to assure you a natural HD film quality. You will enjoy the best video quality possible. Blu-ray and/or HD DVD never looked better
.
H.264 MKV at 1080p
The Xtreamer is based on the most advanced Realtek chipset capable of playing the most demanding HD files. Since its announcement on July 2009, the Xtreamer is widely accepted as the world's most advanced media streamer.
It was manufactured with a clear aim - to support the fullest array of digital content standards and file formats. This means you can play:
* The latest high-def DVD and Blu-ray movies
* Windows Media, Xvid, H.264 , FLV, Realtime Streams , and even QuickTime Internet videos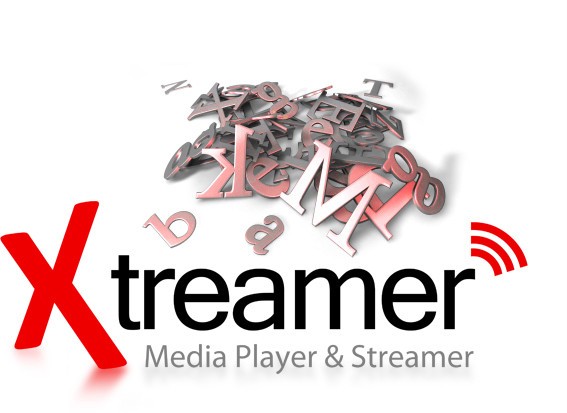 The Xtreamer supports the most commonly used formats of subtitles which can be found on the interent. While activated, the Xtreamer will display the subtitles at the bottom of your movie in various languages yet it retains the flavor and originality of the original sound, dialogues and characterizations
.
Playback Advanced Trick play
The Xtreamer is packed with multiple abilities to play your media the way you prefer.

You will be able to :

(1) Select the color and position of your subtitles and define its size and outline color.
(2) Select external Subtitles files in MKV and FLAC files
(3) Jump +30 Sec + 1min + 5 min forward and backward
(4) To define the Hue and Saturation
(5) To Zoom your movies and photos to your desired ratio
(6) To get both technical as well as informational OSD while playback

and many more....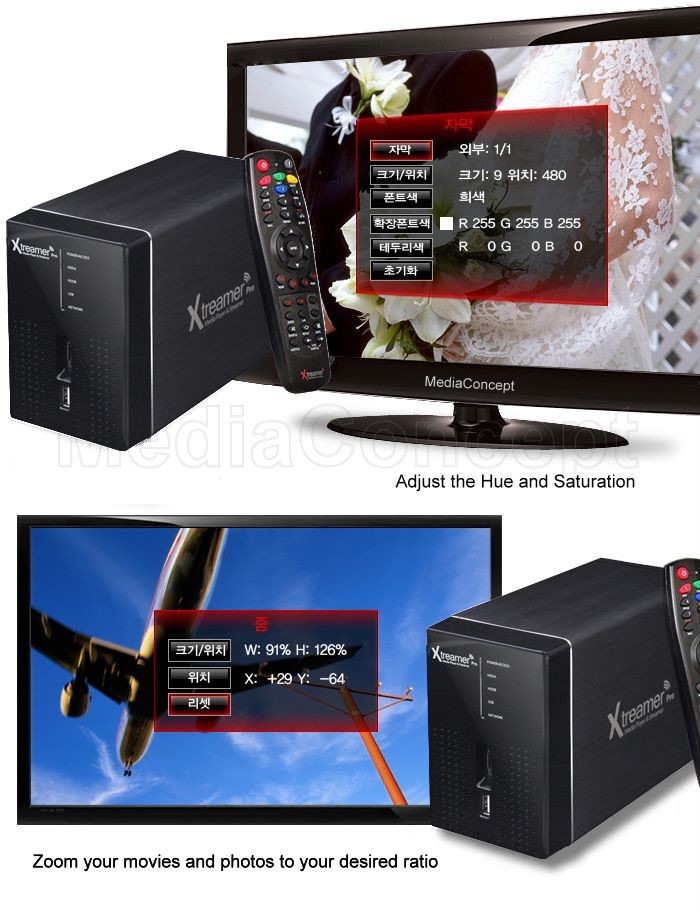 The Xtreamer is capable of displaying movie cover arts in the preview pane.
The community project XMJ made the task of generating these images much easier and nearly automatic.


The XMJ was developed in order to allow xtreamer users (but not only) with very big collection of movies to know what is each movie is all about - automatically, so no manual process per movie will be required.


Once the XMJ will finish its operation you will be able to see all the new generated info as per movie on the TV - navigating your library or network with the remote control. Further info as per each movie and search will be done via the PC. You don't need the PC turned on all time. You will be able to perform this task every time you are adding new movies to your collection as the XMJ can generate the info only for new files only without going through your entire folders from scratch.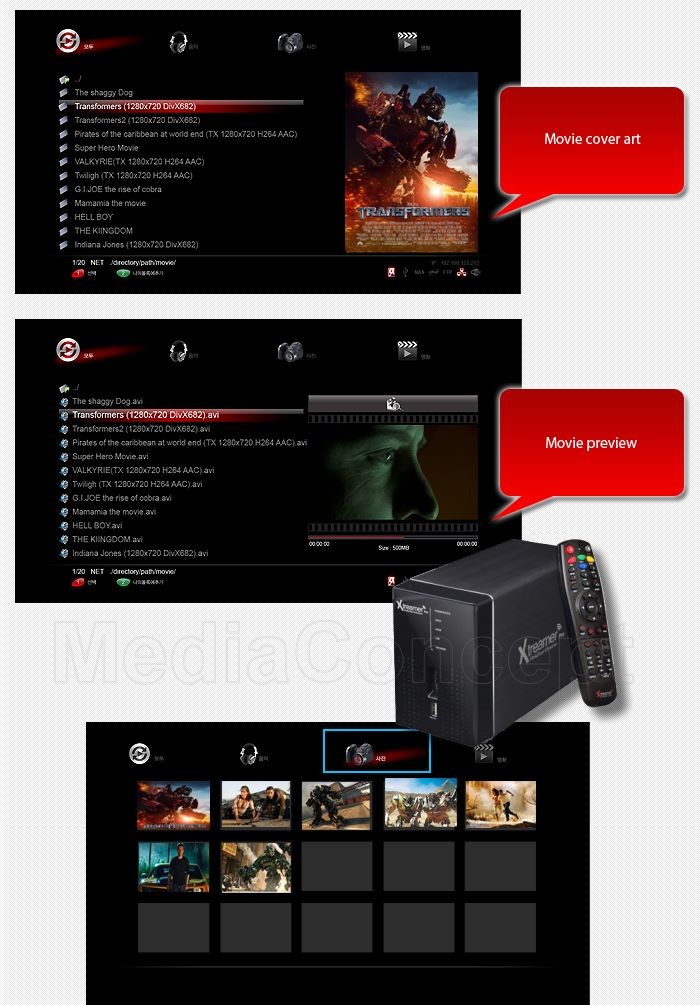 The XMJ was developed in order to allow xtreamer users (but not only) with very big collection of movies to know what is each movie is all about - automatically, so no manual process per movie will be required.


The XMJ can aggregate its content from various sources and in various languages.
(1) IMDB - English
(2) Allocine - French
(3) Film Affinity - Spanish
(4) FilmUP.IT - Italian
(5) FilmWeb - Polish
(6) Kinopoisk - Russian
(7) MovieMeter - Dutch
(8) OfDB - German
(9) Sratim - Hebrew
(10) FilmData - Sweden

The MusicBox support internet radio both live streams and shoutcast based streams as well as will be better for full music playback. Local HDD/USB stored music is also supported. We consider to add to it later on the ability to serve music even as an iTunes server.
You will be able to play the entire content of music folder by clicking PLAY button while your focus will be on the folder you wish to play its inside content.
The Navigation will be as easy as clicking the arrow keys on your RC.
The left / right panes will be flipped with animation so not always visible.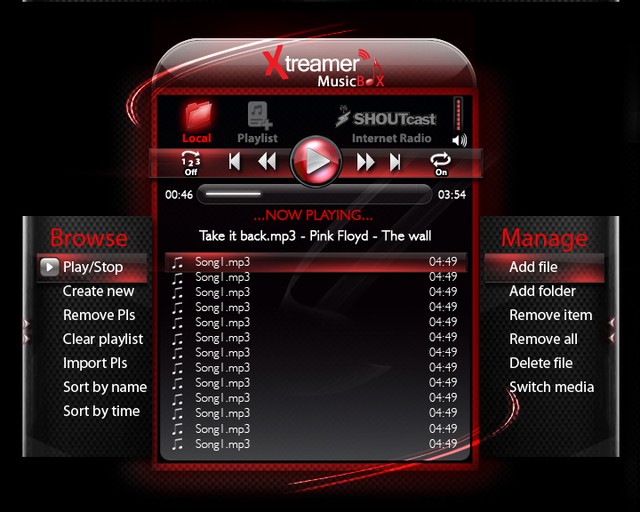 The Xtraemer will soon become your central media playback and storage place for thousands of clips and backed up movie.
The Media Library will allow you to keep some folders away from the reach of unwanted handling by simply designating it a password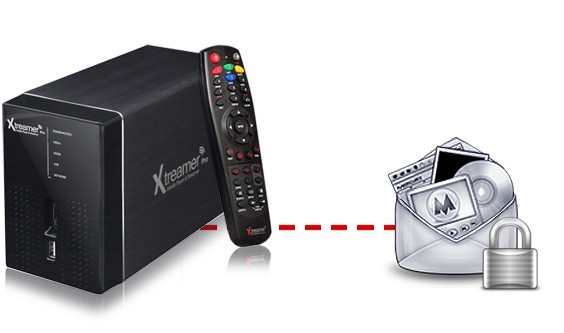 Locked Folder will therefore be accessible by password only.

Wide Banner Icons
were added in xtreamer since ver 2.0 and are now an integral part of the Xtreamer look and feel. With different adjustments to the skin, you may place a wide icon at each folder by giving it "folder.jpg" name.

You will have the freedom to create even your own.
How do I implement 'Wide Icons'?

If its a TV SHOW, then once you have the WideIcon.png, rename it to folder.jpg
F:\Videos\TV Shows\FamilyGuy\S01E01.avi
F:\Videos\TV Shows\FamilyGuy\S01E02.avi
F:\Videos\TV Shows\FamilyGuy\folder.jpg
·
Banners must use 758 x 140 pixel size resolution.
·
Banners must be JPG (not BMP, GIF, nor PNG).
The Xtreamer has a built in file manager that allows you to easily copy files to and from any USB attached drive to the xtreamer internal HDD without being necessary to use PC to accomplish that.
You will even be able to copy and rename files within the media library by simply pressing on the "FUNC" key on the remote.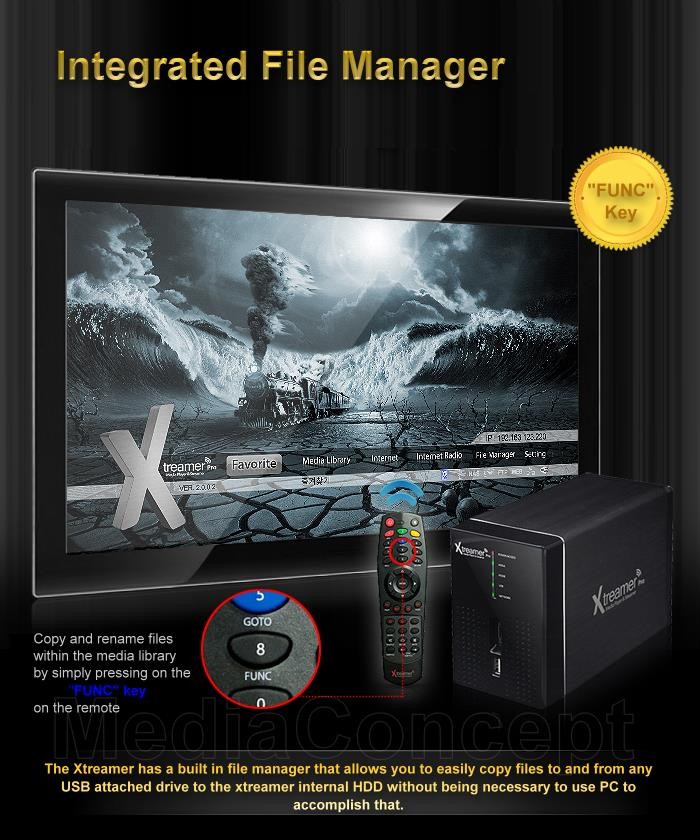 TVersty & TwonkyMedia Compatbility
The Xtreamer supports UPnP media servers.
The TVersity Media Server lets you manage your Internet and home media and create your personalized lineup of channels, or as we call it your Personal Entertainment Guide (PEG). It then serves this media to a multitude of networked devices in the home or on the go, overcoming their inherent limitations by doing all the necessary conversions on the fly, and thus making your media available anywhere, anytime and on any device. It comes in two editions, a basic edition available for free and supported via user donations and a pro edition available for a small fee.
Following few simple steps will allow you to watch on your xtreamer an enormous amount of live videos, live TV channels and thousands of Video casts on both HD and SD quality

175mm(W) x 120mm(D) x 82mm(H)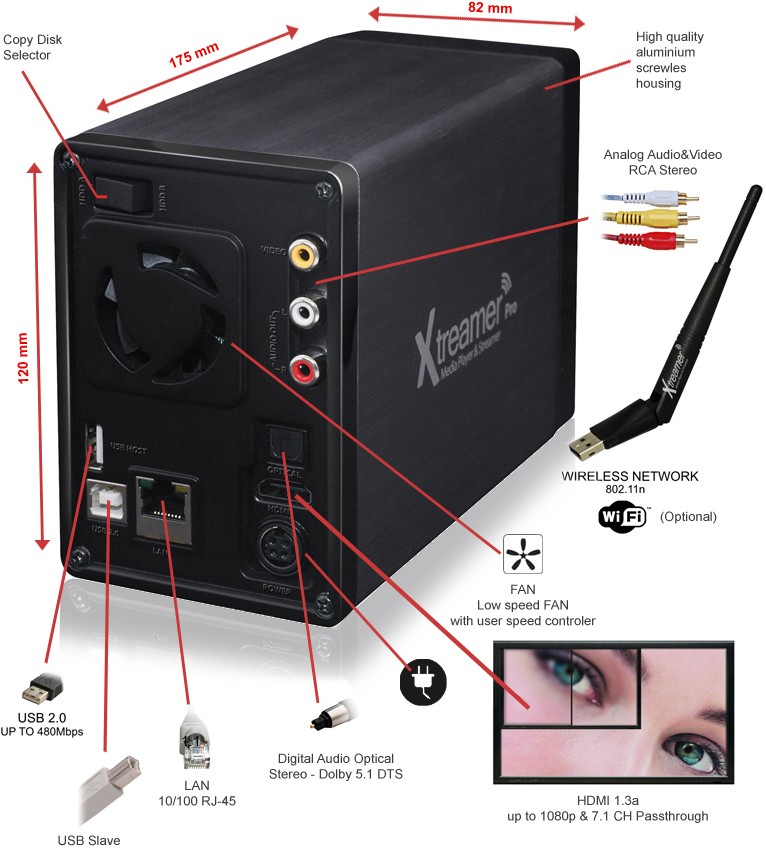 USB WiFi Antenna is included in this sale

Multilingual On Screen Display, Subtitles & GUI
The Xtreamer features full localization to more languages in both the GUI as well as Subtitle.

We enhanced your localized xtreamer experience so as to achieve ease of access and enjoyable usage for kids.

Languages supported :

(1) Arabic
(2) Thai
(3) Hebrew
(4) Vietnamese
(5) Chinese
(6) Japanese
(7) Korean
(8) Spanish
(9) German
(10) Italian
(11) Turkish
(12) Greek
(14) Dutch
(14) French
(15) Latvian
(16) Russian
(17) Croatian
(18) Portuguese
(19) Swedish
(20) Polish
(21) Romanian
(22) Ukrainian
(23) English
(24) Magyar
(26) Czech
(27) Slovenian
(28) Finish
(29) Danish
(30) UTF-8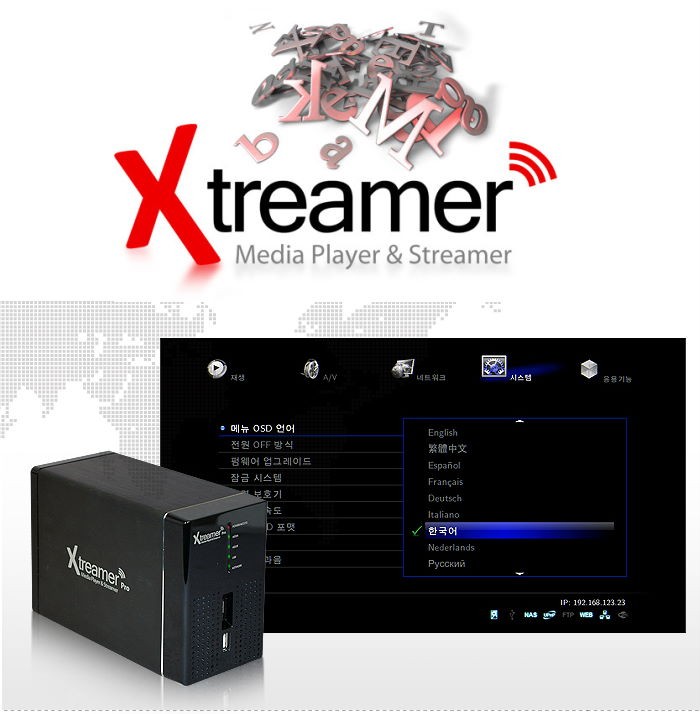 Wirelessly stream movies, music or photos from your computer across your home Wi-Fi network.
The Xtreamer USB Antenna is a 802.11n (draft 2.0) USB WiFi adapter that will allow you to bridge your home network to the Xtreamer. Utilizing the latest WiFi technology the antenna will provide fast, secure and reliable connections that are 175% stronger than any other wireless solution in the market.
If you don't have a 802.11n router, don't worry. Get two antennas, place one at your PC and the other at the streamer back USB port and create yourself a dedicated wireless network to ensure smooth un-interrupted streams of content.

• Adopts MIMO technology for wireless better performance and range (upto 150Mbps)
• Adopts CCA™ technology which automatically avoids channel conflicts using its channel selection feature
• USB2.0 connector
• Quick Secure Setup, complies with WPS for worry free wireless security
• Supporting Qos-WMM, WMM-PS
• Antenna Rotatable, 90 degree of vertical angle and 180 horizontal
• Supports 64/128 bit strength WEP encryptions, as well as WPA/WPA2 and WPA-PSK/WPA2-PSK encryptions and mechanisms
• Provides Infrastructure and Ad-Hoc modes
Ralink RT3070 Single Chip
IEEE 802.11n (draft 2.0), IEEE 802.11g, IEEE 802.11b, Cisco CCX support, CSMA/CA with ACK

Wireless Signal Rates with Automatic Fallback
11n (20MHZ): MCS0-7 (upto 72Mbps)
11n (40MHZ) : MCS0-7 (upto 150Mbps
270/243/216/162/108/81/54/27Mbps
135/121.5/108/81/54/40.5/27/13.5Mbps
130/117/104/78/52/39/26/13Mbps
65/58.5/52/39/26/19.5/13/6.5Mbps
11g: 54/48/36/24/18/12/9/6M(adaptive)
11b: 11/5.5/2/1M(adaptive)

Wireless Transmit Power

Modulation Type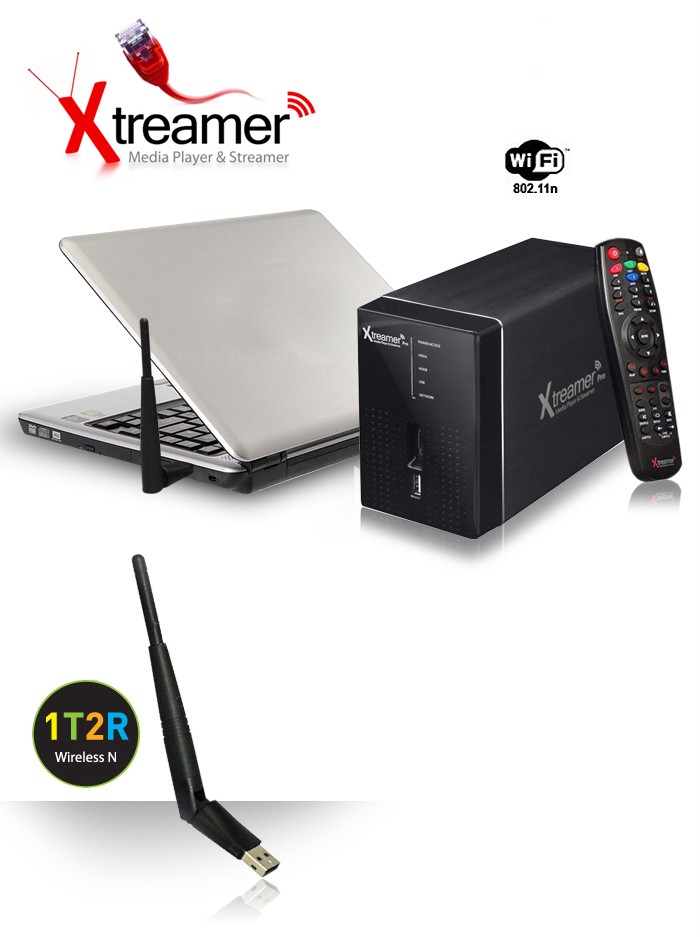 USB WiFi Antenna is included in this sale
Laptop NOT included
270M: -68dBm@10% PER
130M: -68dBm@10% PER
108M: -68dBm@10% PER
54M: -68dBm@10% PER
11M: -85dBm@8% PER
6M: -88dBm@10% PER
1M: -90dBm@8% PER
64/128 bit WEP, WPA/WPA2, WPA-PSK/WPA2-PSK (TKIP/AES)

Interface
USB 2.0 Hi-Speed, USB 1.1

Antenna Type
Internal Omni-directional Antennas

Certifications

Operating temperature

Storage temperature

Relative humidity
10% ~ 90%, non condensation

Storage Humidity

Dimensions

Package Content

* Streaming video over WiFi under best condition only able to achieve up to 10Mbps.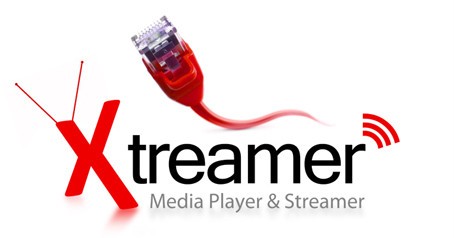 The Xtreamer can be easily connected to the USB antenna which is 802.11n compliant device that delivers up to 14x faster speeds¹ and 6x further range¹ than 802.11g, while remaining backward compatible with 802.11g routers. Powered by Xtreamer DFX technology, it provides superior wireless coverage for larger homes and offices, or for users running bandwidth intensive requirements.
Connecting the Xtreamer to a router via cable wil provide high-speed Internet access as well as connectivity to multiple computers, game consoles, and media players.
If you did not upgrade your current router to 802.11n you can buy 2 USB antennas and create a secure wireless network to share photos, files, music, videos and network storage via your own dedicated VPN.
The Xtreamer comes with one 10/100 Ethernet port that connects wired devices for lag-free network video playing and fast file transfers.
The Xtreamer comes with Intelligent QoS technology, which analyzes and separates wired and wireless traffic into multiple data streams. The Xtreamer embedded Wireless Intelligent Stream Handling (WISH) technology improves wireless media by moving time-sensitive tagged traffic towards the front of the queue. WISH automatically detects multimedia and online movie formats, requiring no need for user configuration. It works transparently with other QoS technologies to immediately improve wireless media speed.
ADVANCED NETWORK SECURITY
The Xtreamer supports the latest wireless security features to help prevent unauthorized access, whether from over a wireless network or the Internet. Support for WPA and WPA2 standards ensure that you will be able to use the best possible encryption regardless of your client devices.
Share Files between Windows and Mac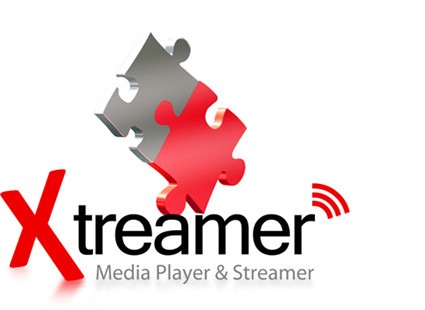 The Xtreamer is designed for Windows users and Mac users to stream files seamlessly. Windows users can access the unit via FTP, and Mac users via Samba, FTP, and AFP. Unicode support makes file sharing in a local Lan among different languages smooth and easy.
Remotely access and manage files stored on Xtreamer. Simply use a web browser to connect to Xtreamer, and you'll have total control over the files. Moving files among shared folders will only be seconds away!
When the hard drive on the Xtreamer internal SATA bay is full, you can expand the storage capacity simply by attaching an external hard drive to the USB port of (upto 1.5 TB x 2).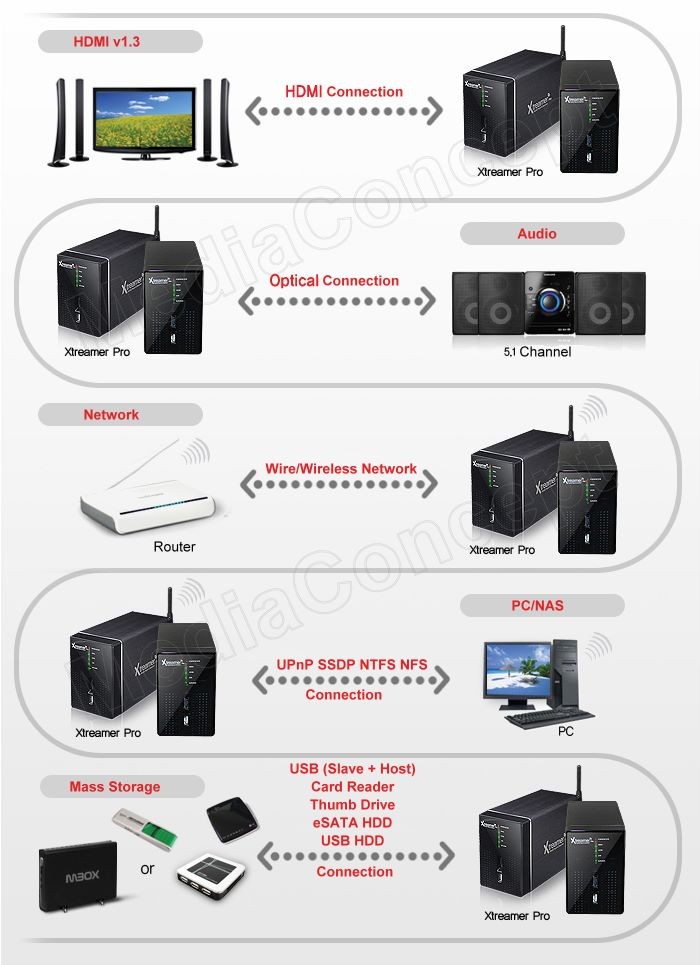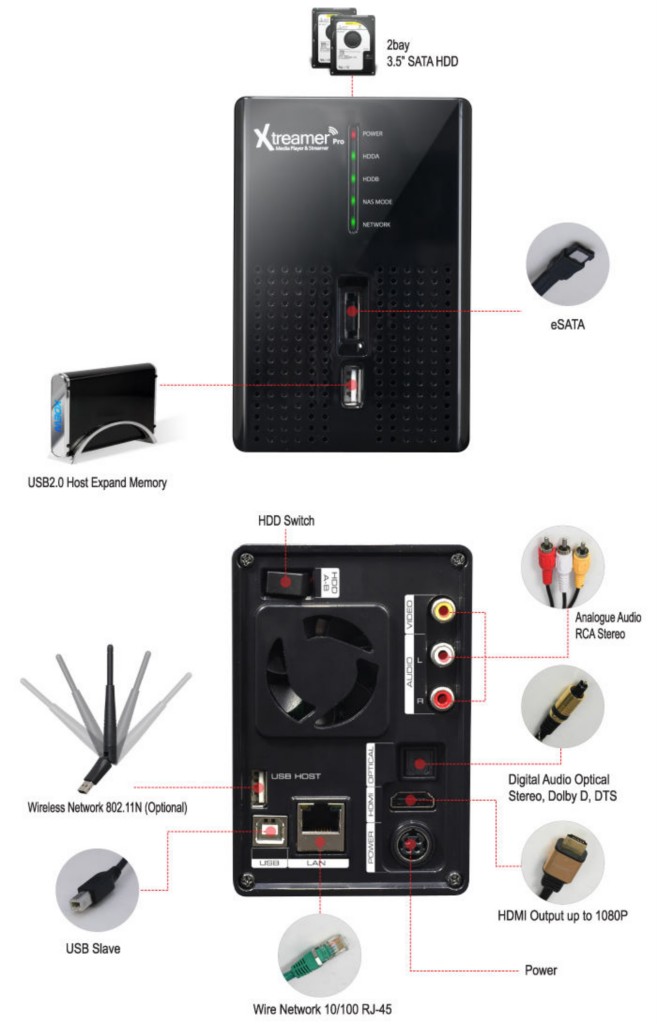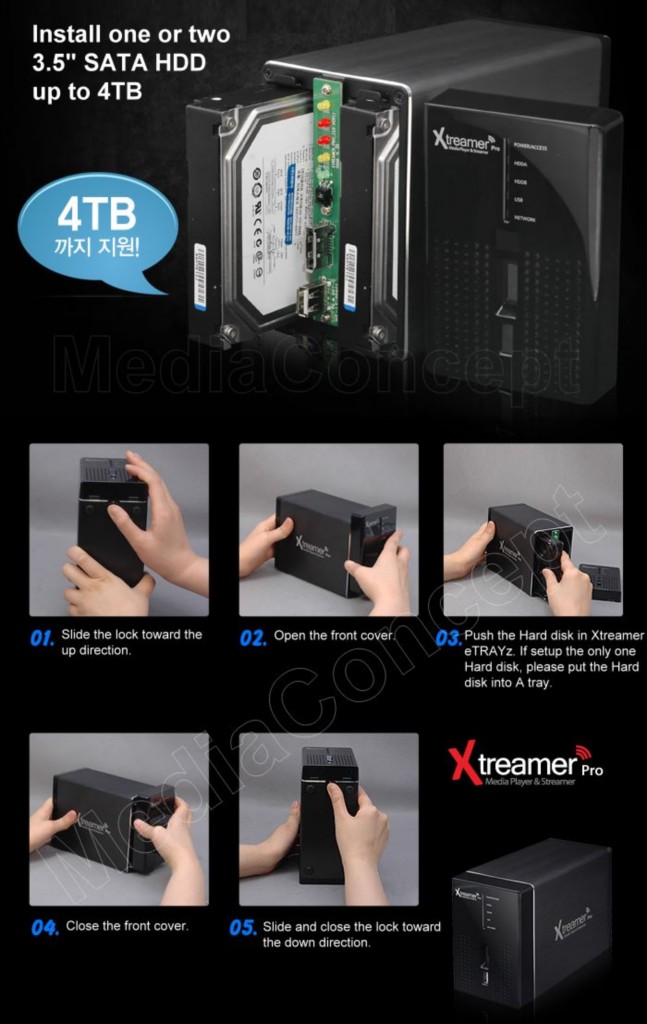 eTRAYz Optimization
We find that a true comprehensive solution to your media streaming/sharing need cannot be met only based only on the limited power of an embeded RTL solutions.
We designed the Xtreamer for automatic handshake and optimized NFS 1080p streaming with the eTRYAz.


With the storage of both devices, coupled with its NFS UDP functionality, your HD content freedom will be endless.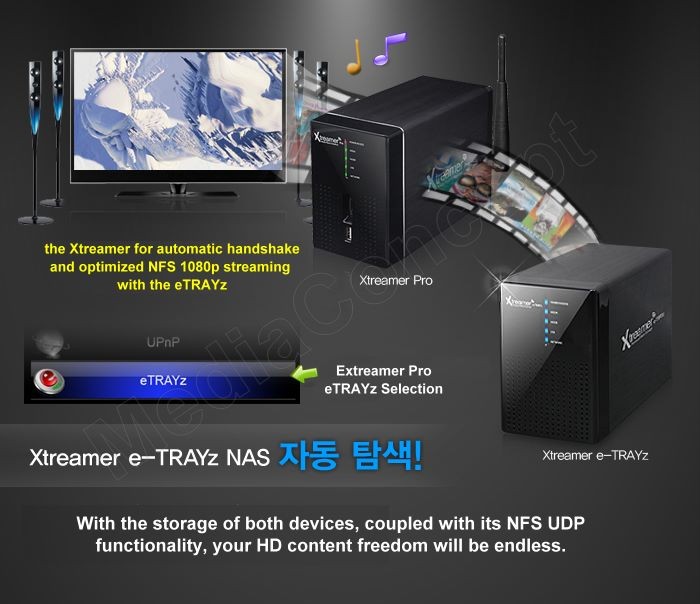 eTRAYz is Available Here: Check out my other items!

Xtreamer Pro Specification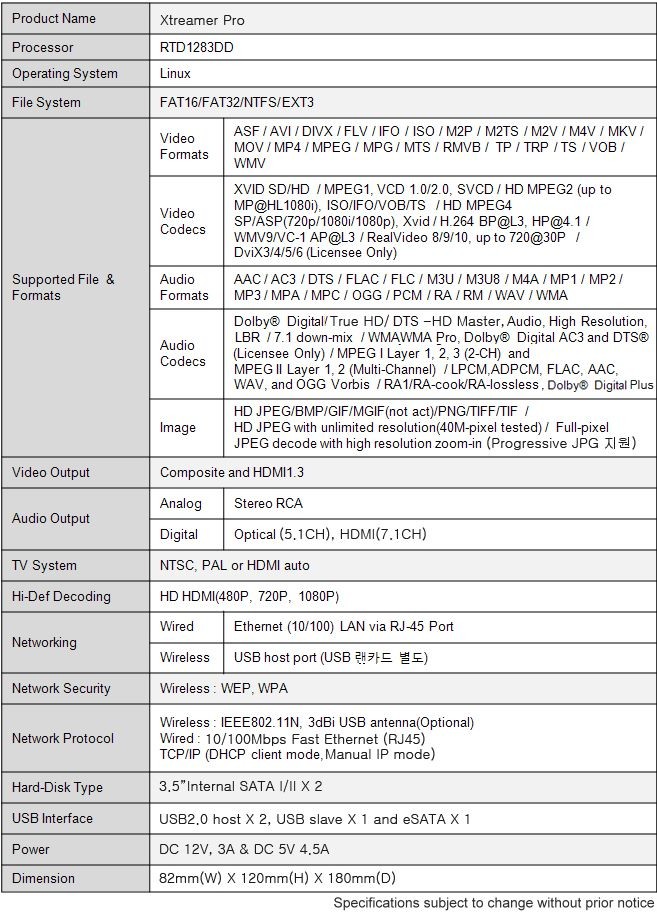 WiFi XU-300N USB 2.0 Specification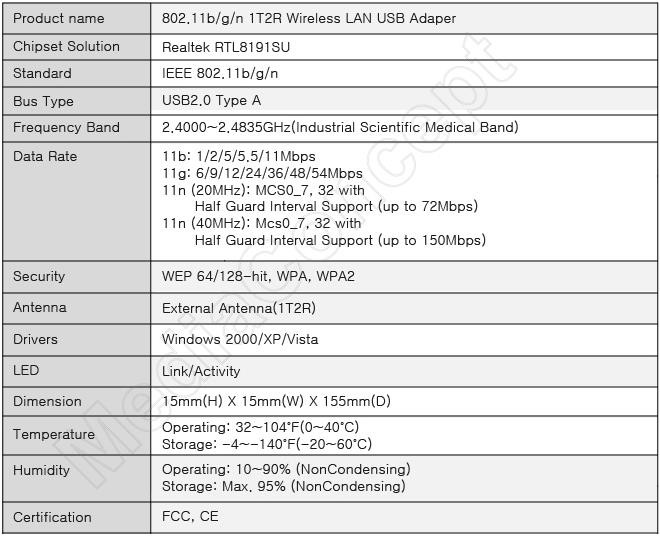 We have many happy customers around the world and the list is growing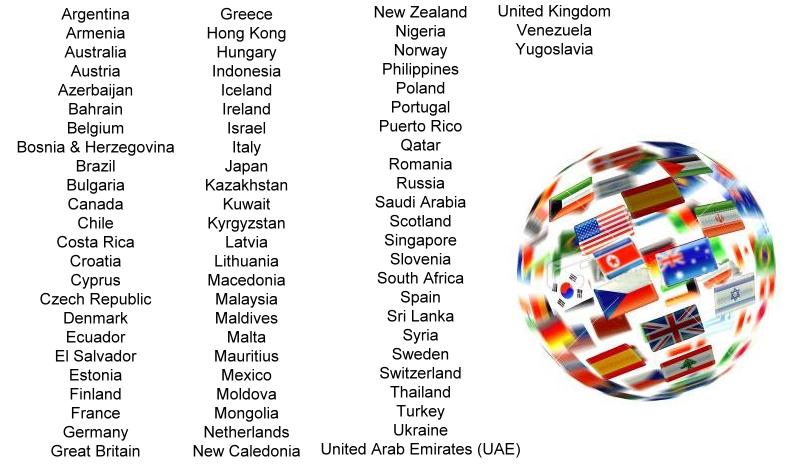 Package Content
Xtreamer Pro (HDD not included)

USB WiFi 802.11n/g Antenna

Remote Control

Power Supply (110~240 V) with Euro Plug

USA Power Plug Adapter (for North/South America)

Audio & Video Cables (RCA)

63" HDMI Cable

40" eSATA Cable

SaTA to eSATA cable and bracket (use with desk top computer)

USB extention cable with base (cradle)

USB Slave cable

Quick start guide

Cradle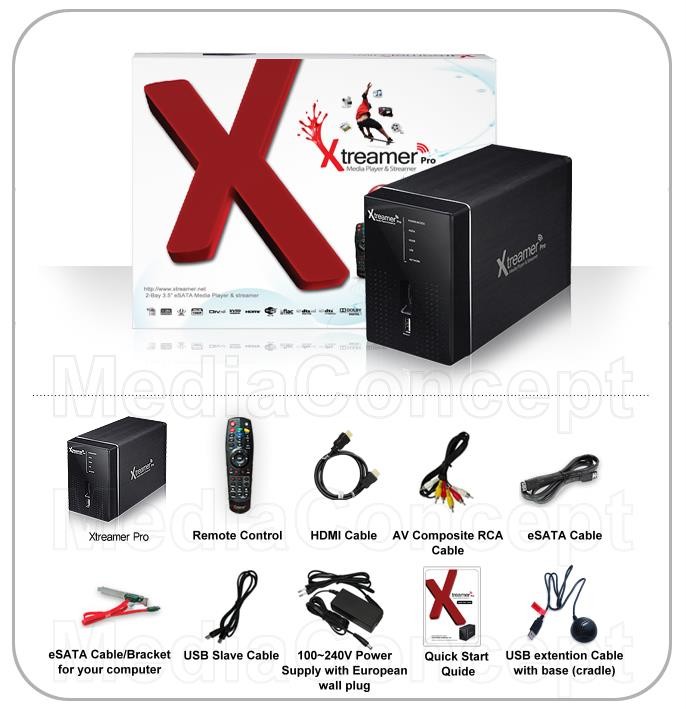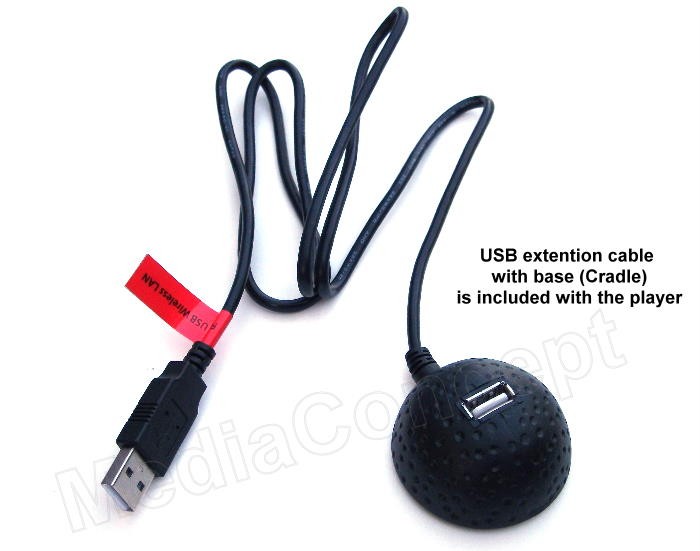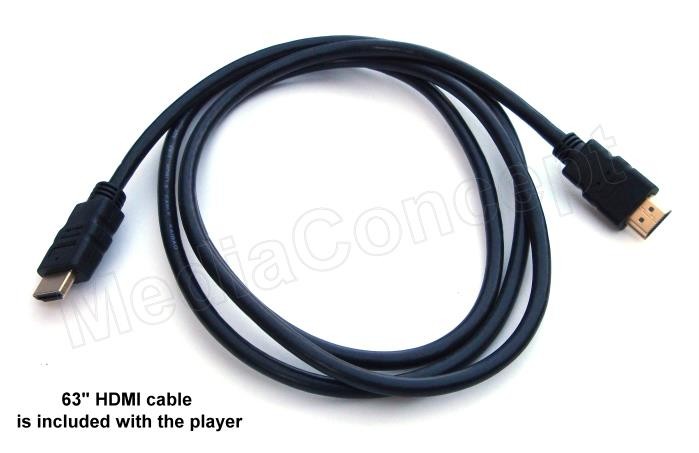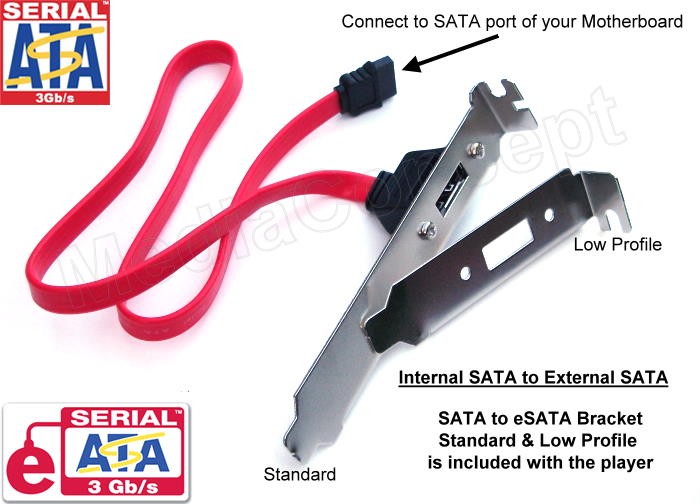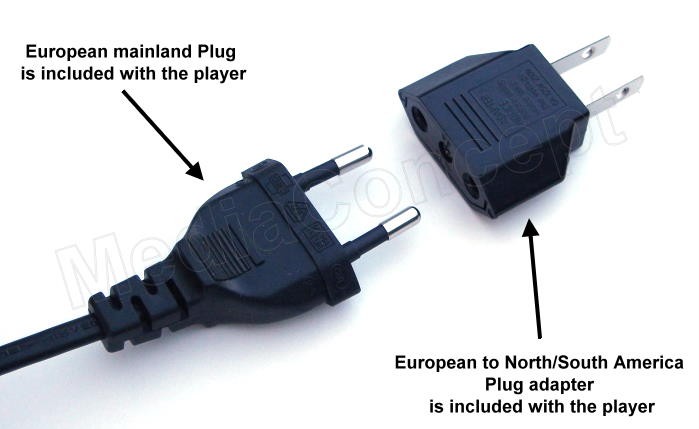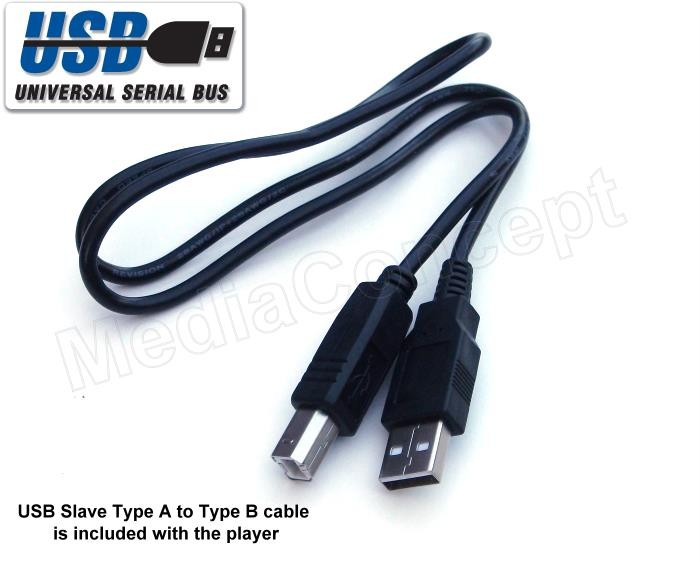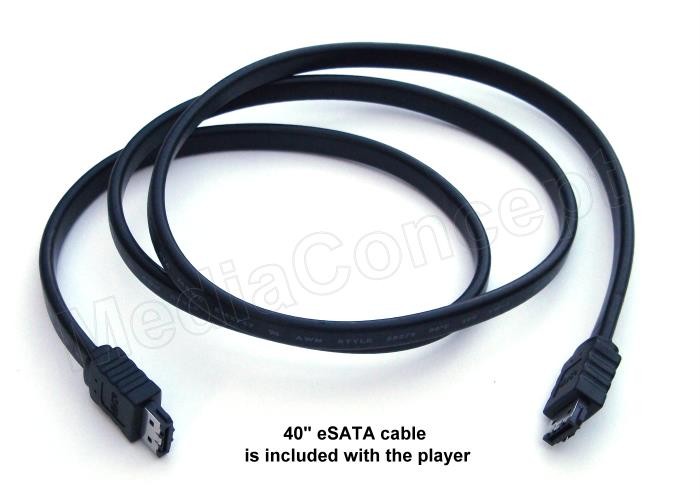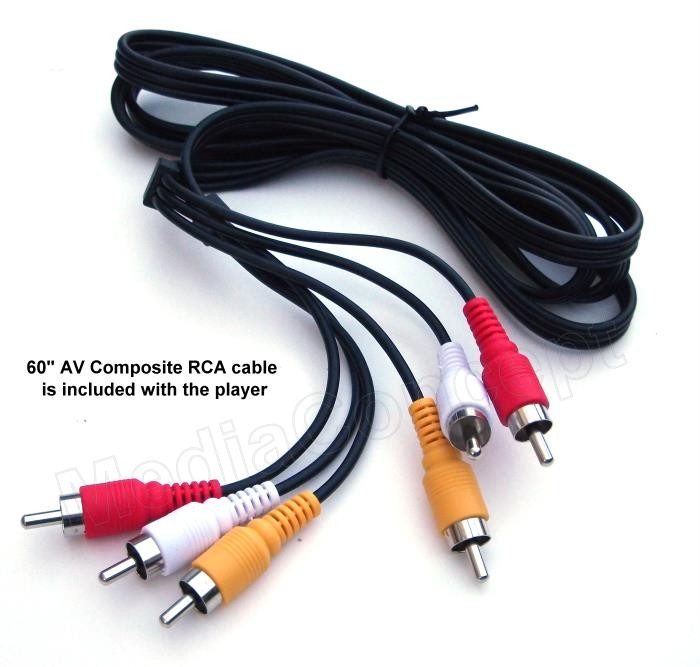 Check out my

for
other items
!
Xtreamer and Xtreamer PRO Comparison Chart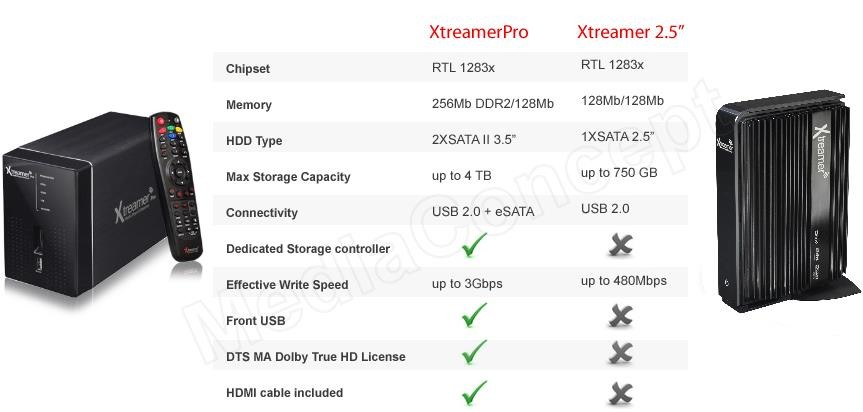 International Shipping Disclaimer
For International shipping we use the United State Postal Service. The stated time for USPS Priority Mail is 6-10 Business days. The time for USPS Express Mail is 5 Business Days. Neither of these services is a GUARANTEED service (in regards to time frame). There are many factors that influence the overall time it will take for you to receive a package (Some countries are just faster than others—and some places are notoriously slow with customs processing etc.) Most of these factors are out of my control—the only part of the shipping time we have control over, is how fast we process your order and ship the unit out after you have purchased it. In reality, the delivery time for Priority Mail to some countries can be anywhere from 3-4 weeks total from the time I send the package.
Shipping
The USPS tracking system sometimes does not update for several days even after the package has been sent! This does not mean that your order has not shipped, it just means the USPS tracking system is not very good! You should receive an automated email from Paypal with a tracking number (delivery of this email is sometimes delayed until long after the item has shipped). If you do not receive this email within a couple days of purchase please check your eBay account next to the item purchased and the tracking number will be displayed there. It is your duty to track and claim your shipment and pay the custom duties or fees charged by your local country.
We ONLY ship to paypal address. please make sure the address in paypal is the address you want us to ship to.