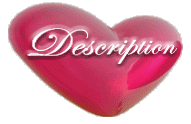 HIGH QUALITY SILICONE BREAST FORMS SIZE 13
VERY LARGE!!!
FITS APPROXIMATELY 44F, 46DDD, 48DD, 50D, 52C, etc.
ATTENTION BUYERS!!
LOOKING TO INCREASE YOUR BUST SIZE BY 3-4 CUP SIZES, WELL READ ON! THESE BREAST FORMS WILL DO THAT FOR YOU AND MORE.THEY ARE SLIGHTLY CONCAVE IN THE BACK TO FIT NICELY NEXT TO YOU SKIN INSIDE YOUR OWN BRA.
A VERY NICE NUDE COLOR WITH RAISED "PERKY" NIPPLES, THEY WORK GREAT FOR MASTECTOMY PATIENTS, CROSS DRESSERS, OR ANYONE WISHING TO HAVE A FULLER FIGURE INSTANTLY!
You will love the fact that they are very soft & supple, just like real breasts!!
THE FORMS ARE VERY LARGE!
MEASUREMENTS (approximate dimensions - may be some variation):
WEIGHT: OVER 3 lb per side!!
10"x 9" OVER THE TOP
8"x 7" ACROSS THE BACK
PROTRUSION 4-4.5"
THEY WILL FIT APPROXIMATELY 44F, 46DDD, 48DD, 50D, 52C, etc.
Sizing is approximate due to variations in bra sizing
See below size chart for approximate size info

Breast form care & instructions:
Hand wash in lukewarm water with mild detergent. Pat dry with a towel. AS YOU ARE HANDLING & WEARING YOUR NEW BREAST FORMS, PLEASE KEEP IN MIND THAT WE DO NOT GUARANTEE THE PRODUCT AFTER IT ARRIVES AT YOUR HOME, BECAUSE WE CANNOT BE SURE HOW THE FORMS WILL BE TREATED. ALWAYS REMEMBER THAT THE MEMBRANE COVERING THE FORMS IS EASILY PUNCTURED OR BURNED WHEN NEAR EXTREME HEAT. DO NOT EXPOSE THE FORMS TO HOT FIRE OF ANY KIND(REMEMBER MRS. DOUBTFIRE?) IF YOU PUNCTURE THE FORMS WITH EVEN A PIN, THEY WILL LEAK, WE CANNOT REPLACE THEM FOR FREE.
BREAST FORM ADHESIVE
PLEASE NOTE THAT I HAVE ADDED A NEW PRODUCT. IT IS CALLED "IT STAYS". IT IS A WONDERFUL ADHESIVE FOR USE ON THE BODY. YOU WILL LOVE HOW MUCH MORE SECURE YOUR FORMS WILL BE. IT WILL NOT HARM YOUR SKIN, YOUR CLOTHES OR YOUR FORMS. THIS ITEM IS NOT INCLUDE IN THIS AUCTION.IT & OTHER ITEMS CAN BE PURCHASED IN MY STORE.
ATTENTION BUYERS!
DUE TO CUSTOMER REQUEST, I AM ADDING HIGH QUALITY LADIES WIGS, LIKE THE ONE PICTURED ABOVE. IF THEY ARE PURCHASED WITH FORMS, I WILL SHIP THE WIG FREE.
PLEASE NOTE: THE WIGS ARE PRICED SEPARATELY & ARE NOT INCLUDED IN THIS AUCTION. YOU CAN ALSO FIND THEM IN MY STORE
RECESSION SALE!!!


I KNOW HOW TOUGH IT IS OUT THERE, SO I AM OFFERING ALL OF MY FORMS AT SPECIAL PRICES. I DON'T KNOW HOW LONG I CAN DO THIS, SO TAKE ADVANTAGE OF IT WHILE YOU CAN!
We accept the following forms of payment
Paypal (preferred method)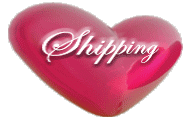 This is a private auction and your items will be shipped discreetly to you in a plain or USPS priority mail box. If you do not wish to have feedback, email me as soon as the auction is over.

Shipment will normally be via fast USPS Priority Mail. I specialize in speedy shipping for your convenience. I ship 6 days a week. I understand that when you buy a product, you want it now, not two weeks from now.
I ship worldwide and I appreciate my international customers! Shipping to Canada is less than to Europe. Email me for a quote.
ATTENTION BUYERS
DUE TO THE FRAGILE NATURE OF THIS PRODUCT, & THE TOTAL LACK OF CARE GIVEN PACKAGES BY THE POST OFFICE, I AM NOW INCLUDING SHIPPING INSURANCE IN THE SHIPPING CHARGE FROM AUCTIVA FOR ALL OF MY BUYERS. WE CAREFULLY INSPECT ALL FORMS & PACK THEM VERY CAREFULLY BEFORE SHIPPING, BUT THE POST OFFICE IS VERY ROUGH ON THEIR PAKAGES.

WE SHIP IMMEDIATELY, SO BID WITH CONFIDENCE!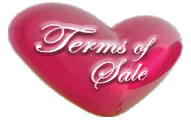 MY PROMISE TO YOU

I want you to be 100% satisfied with your purchase. If not, you may return your item within 7 days for a full refund. No refunds on shipping either direction and guarantee does not apply to damaged merchandise. Please protect yourself by purchasing inexpensive shipping insurance. My products are of the highest quality and I carefully inspect all items prior to shipping, and I pack them carefully for shipping.
There is no refund on shipping either way.

PLEASE NOTE - I do not accept returns on my largest size forms size 18 (14XL). Due to the limited quantity I stock and the availability of these popular forms, please be sure before you bid on them.


My desire is for you to have a good buying experience and a great product, and to return for future purchases!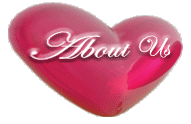 I owned lingerie boutiques for many years and bring that expertise to my eBay business. I specialize in breast forms and similar beauty-related products. From time to time I also offer other unrelated products that you may find useful, so check my store to see what I have in stock!

WHY I AM DIFFERENT
This is my full-time business and therefore I am available to respond to questions or needs everyday and all day.
My breast forms are of the highest quality made, and they are extremely life-like. You will love the way they feel and the way they jiggle just like real breasts.
Some sellers do not offer a money back guarantee. I want to keep you happy, so I will work with you if you are unsatisfied. See my Terms of Sale below for more details.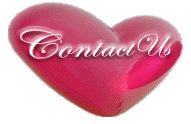 I can be contacted through Ebay or through my eBay store