Brand
Patek Philippe
Condition
Pre-owned
Gender
Men's
Band Material
Leather
Band Color
Brown
Dial Style
Plain
Dial Color
Gold Tone
Movement Type
Automatic
Case
Unique Shaped 18K Yellow Gold
Case Back
Pushed Down 18K Yellow Gold
Case Width
29mm with the crown
Clasp Type
Tang
Crown
18K Yellow Gold
Crystal
Sapphire
Wrist Size
Up to 8 inches
Hand Indicators
Hour & Minute
Hour Markers
Roman Numerals
Model
Commemorative 1997 Pagoda
Subdial Use
Subsidiary Seconds
Other Info
Includes the Original Box.
Archive Papers will be ordered from Patek Philippe once the item is purchased.
This Men's Patek Phillipe is from the much sought after Pagoda Commemorative Anniversary 1997 Collection. It is a gently pre-owned watch and it is in very good condition. There are no major signs of wear on the case, crystal, or strap. All of the functions work perfectly. It is guaranteed 100% authentic.
It features a case, crown, and lugs made from a solid 18K yellow gold. The back plate is pushed down helps to protect the automatic mechanical movement. A gold toned dial features gold Roman Numeral hour markers along with smaller black lined minute markers. An hour and minute hand circle the display. A subsidiary seconds window is featured at 6 o'clock. The unique case measures 29mm wide with the crown. Meanwhile, the original full size brown leather strap is attached to a 18K yellow gold tang clasp. It can fit a wrist up to 8 inches.
Patek Phillipe is without a doubt one of the most highly regarded and sought after timepiece. With over 70 patents, Patek Phillipe & Co. is and has always been a leader and pacesetter. With total imaginative freedom, the celebrated company insures that each product is bestowed with the latest technology while they follow traditional watch making techniques. Their exclusive watches are among the few brands that can actual increase in value over time.
This watch has been brought to you by the experts at 300watches, the industry leader in the world of 100% Authentic Luxury Watches at discount prices. All of our watches are guaranteed Authentic or your money back. To find out more go to our policy page. Also check out our eBay Store for many other great deals.
Close up pictures provided are of the actual watch. Due to PayPal's payment cap, the preferred method of payment for this watch is a Bank Wire or Bank Check. Only reasonable offers please!!!

We can NOT accept credit cards directly, only through PayPal.

We will ONLY ship to the shipping address that PayPal provides on the payment "Transaction Details" page. To help guard against stolen credit cards and identity theft, NO exceptions will be made. If you need us to ship to an alternate address, we can NOT accept PayPal.

We can NOT accept multiple PayPal payments for an item. PayPal requires a seller to accept only ONE PayPal payment per transaction.

PayPal limits all transactions to $10,000. If the item purchased is more than $10,000, $10,000 can be paid with PayPal and the remaining balance must be mailed.

We do not accept payments from Nigeria and Indonesia.

We ONLY accept payments in United States Dollars (USD).

Please contact us with any questions through ebay messaging system or by phone at 1-877-842-5760 or 212-354-9135 from 10am - 5pm eastern standard time. You can leave a message at other times and we will call back promptly.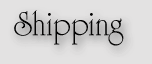 HANDLING TIME
All items are shipped from our facility within the 1 full business days from the date payment is received.

If for some reason we delay the shipping for more than 2 days we upgrade to the "FedEx Next Day" for FREE
 SHIPPING METHODS
Our default shipping carrier is FedEx and its FREE for most of the orders over $1000.

We can ship via USPS, UPS, or DHL upon your request ($20 handling fee + actual rate will apply)
 DOMESTIC SHIPPING RATES

Item value $1-$1000 FREE SHIPPING via USPS Priority Mail, $20 for FedEx 2nd DAY.

Item value $1001 and up FREE SHIPPING via FedEx 2nd DAY.

FedEx NEXT DAY is available for an additional $30

Insurance is included.


Bid Items and Close-out Deals will be shipped through USPS Priority Mail for $9.95 and Expedited Shipping will be $35.
 INTERNATIONAL SHIPPING RATES & CONDITIONS
Item value $1-$1000:

We charge $50 USPS Express International, $70 FedEx Economy International, $90 Fedex Priority International

Item value $1001 and up: We charge $70 for International Priority Expedited Mail and $90 for International Express Mail. Canadian Purchases will be shipped via Canadian Standard Mail and is $40.

Insurance is included.

The amount of time customs holds an item for is not guaranteed and is not included in the shipping time frame. Although it is unusual for customs offices to hold an item or package for a long period of time, it is possible and has happened in the past.

It is the buyer's responsibility to pay customs fees, duties, import taxes, and related charges.
For security and insurance reasons we cannot accommodate local pick-ups. Thank you for your understanding.

ITEM CONDITIONS

All watches are in perfect working condition unless otherwise stated in the description.
Some items, including new items, may not include the box and papers. Please read the description to find out whether an item comes with box and papers. If an item does not indicate whether it comes with box and papers, then it does not come with box and papers.  

Please be aware of our item condition rankings. They are as follows:
1.      Brand New - A watch that was never used or tried on, and comes the box and papers as if buying from a dealer. Brand New watches that are Close-Out Deals are also never used of tried on but may not be stamped by the manufacturer.
2.      New (With Out Tags) - A watch that was a Store Display or Owned by a Collector. These watches usually are in excellent condition with the occasional exception from being old stock. These items may not come with box and papers.
3.      Pre-owned Great Condition - A watch that was purchased and used sparingly. There may be barely visible signs of use.
4.      Pre-owned Good Condition - A watch that was purchased and gently used. There are usually light scratches and signs of use.
5.      Pre-owned Satisfactory Condition - A watch that was purchased and clearly used. There are usually scratches and signs of use.
6.      Pre-owned and Not Working - These items are used and don't work.
For all NR (no reserve) auction we reserve the right to end the auction early.
RETURNS
If the item is not as described you receive full refund plus reimbursement of your return shipping expense

If the item is as described we refund your payment minus: If shipped USPS PRIORITY $10; If shipped FedEx 2ND Day $25; If shipped FedEx Overnight $45 to $50; If shipped International than it will be minus the actual shipping charges that we paid to ship the watch to you. In addition 0.4% from the watch value will be deducted to cover the insurance costs that we paid to ship the watch. The value will be rounded off to the next whole number.

The item must be shipped to us in the exact same condition as it was shipped to you, it must not be altered in any way or return will be void.

If the watch that we receive from you is scratched, and the scratch is not visible on the close up listing pictures we will charge an additional $100 polishing fees.

The item must be shipped back to us with in 14 days after you receive the item.

We charge a 15% restocking fee for all returns shipped after 14 days.

No returns are possible after 30 days!
SALES TAX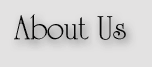 We are a company that specializes in selling and buying high- end used /new watches, jewelry and accessories.  We have been in business for over 10 years and have great experience in the watch and jewelry market.  Our specialty is selling unique jewelry pieces and watches.  All of our jewelry watches and accessories are guaranteed in their condition and authenticity!

We attend all jewelry and watch shows in search of unique and special merchandise. Unless stated otherwise all of our jewelry features top quality stones and workmanship.

Authenticity is guaranteed for every item we sell.

We make a very close up pictures of every item that we sell, and we try to make the exact and honest description to the best of our knowledge. Should you find a mistake in our description please do not hesitate to contact us.

We are located at 576 5th Ave suite 704, NYC, NY, 10036. Please call prior to coming to the office. Not all of the watches are in our office and if you come without calling we are not guaranteed to have it when you arrive. For security and insurance reasons we can not allow local pickups. Please do not hesitate to contact us if you have any questions. Most of the time we respond on the same day. Please contact us through ebay messaging system or by phone at 1-877-842-5760 from 10am - 6pm eastern standard time. You can leave a message at other times and we will call back promptly.